Reviewed: Fremont Head Full of Dynomite v.13
Official description: Head Full of Dynomite (HFOD) is an ongoing series of hazy IPAs, each one different from the one before. "Friends bring happiness into your life, best friends bring beer." – VWP 
Down & Dirty: 2-Row Pale, Rolled Oats, Flaked Wheat, and White Wheat with Cashmere, Idaho 7, and Mosaic hops. 6.8% ABV, ACT (a crap ton) of IBUs.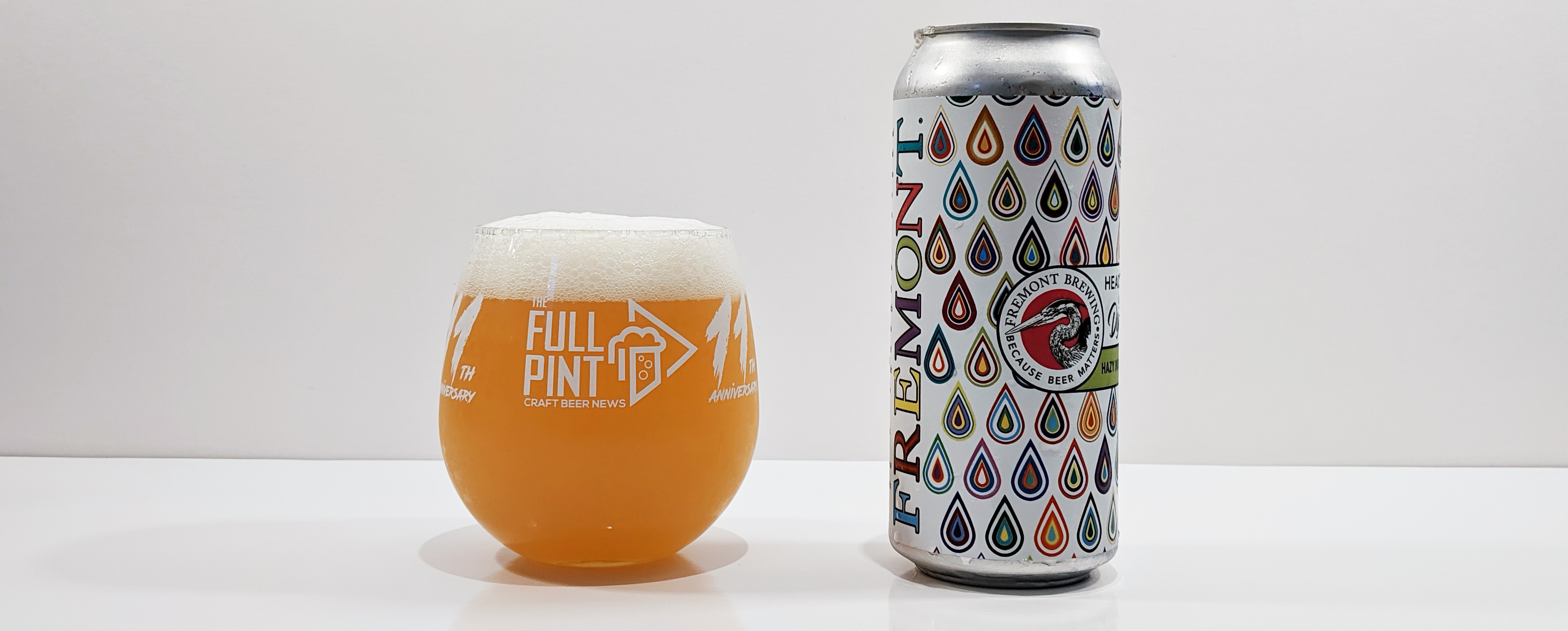 Fremont Brewing Company – Fremont Head Full of Dynomite v.13 Hazy IPA – 16oz can served in stemless snifter – 6.8% ABV
Background
Fremont (Seattle, WA) is one of my all-time favorite breweries. Earlier this year, I reviewed their year-round Dark Star imperial oatmeal stout and Lush IPA. However, just about every beer I've sampled from them has been outstanding. With their recent expansion into Southern California, cans of Fremont are now readily available to me for the first time. Head Full of Dynomite marks the first hazy IPA I've had from Fremont, though. If you've read my previous hazy IPA reviews, I'm overall dubious about the style, more often than not finding they taste chalky and unfinished. Maybe Fremont will win me over.
Note that the "version 13" part of the beer's name is not actually on the can. On the back label of the can, it reads "Head Full of Dynomite (HFOD) is an ongoing series of hazy IPAs, each one different from the one before. Check out our website for the malt and hops used in the one in your hand." So that's what I did to find the recipe posted above. Thankfully, each version has its own unique artwork, so IDing a can is not difficult.
Review
I'm reviewing Head Full of Dynomite v.13 from a single 16oz can that I picked up for $4 plus tax at a local bottle shop. On the bottom of the can is an easy-to-read packaging date of 8/12/19, placing this about five weeks old at the time of writing. Note that Fremont gives this beer a 60-day freshness window, which is far more realistic than the 4-month industry standard for IPAs.
Into my glass, HFOD is fully hazy, glowing straw in color with medium-sized white foam that sticks around for a good while. There's intense turbidity in true New England-style IPA fashion, but it doesn't look unappetizing like others in the segment. Some look sludgy and even have brownish tints – no thanks.
The aroma kicks off with enormous green mango, sweet mangosteen, lychee, and green plant matter from all the hops themselves. It's quite the outstanding, tropical fruit aroma that many beers in this segment proclaim but few exhibit. Digging in, you are rewarded with an incredible mouthfeel: ultra-soft and fluffy on the palate with ample fattiness and creaminess. Huge oatmeal flavors give HFOD plenty of substance and create that superb silky feeling.
Dreaded chalky mineral flavors are nicely tempered to low, ignorable levels. This really allows you to enjoy the beer, which continues to focus on tropical fruit-forward hops. Thanks to higher than normal malty sweetness plus minimal bitterness, these tropical fruit flavors come across as ripe and juicy – again something that few hazy IPAs really achieve. Carbonation remains high giving the beer a refreshing, effervescent character. The end result is just incredible.
Perceived Specs for Fremont Head Full of Dynomite v.13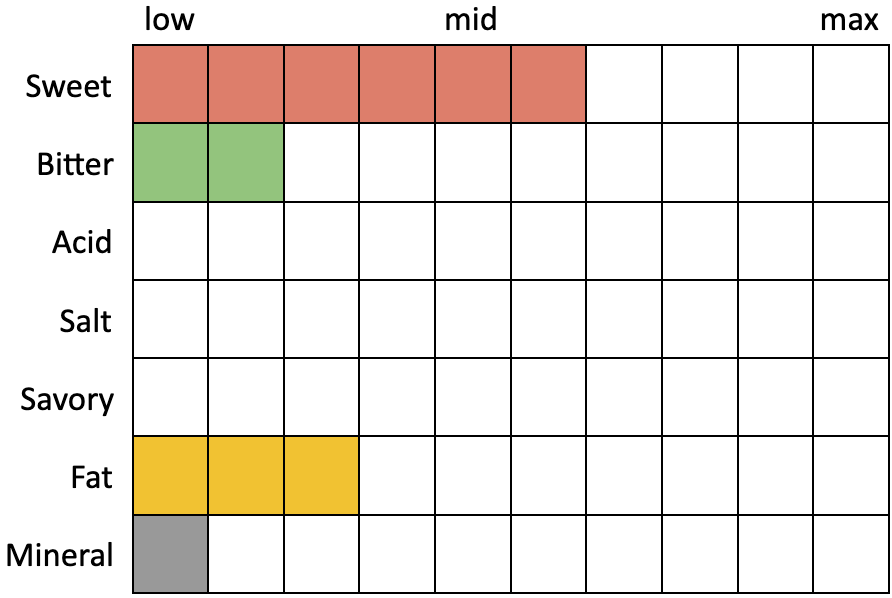 Conclusion
Very rarely do I agree with the "juicy" IPA moniker as it pertains to New England-style IPAs. In this case, Head Full of Dynomite lives up to the word. It explodes with tropical fruit in the aroma and flavor. Thanks to a silky, rich mouthfeel devoid of gritty mineral flavors, you can really appreciate all the details of this beer. It may be the best hazy IPA I've had to date.
Fremont may have just renewed my faith in this trendy, at times overdone style. Even after its long trip from Seattle, this fragile beer is giving our local hazies a run for their money.
Similar Beers
For distributed hazy IPAs, I've sampled and reviewed several. Bell's Official and New Belgium Juicy Haze are not currently recommended while Sierra Nevada's Hazy Little Thing, New Belgium Juicifer, Firestone Walker Mind Haze, and Victory Cloud Walker were excellent in my opinion. From smaller breweries in the Southern California region, Belching Beaver's Digital Bath, Mikkeller Windy Hill, and Modern Times' Critical Band and Orderville are all spot-on. Offshoot's Relax is also worth a try. Alpine Nelson is sort of a half hazy IPA brewed with rye.
*         *        *
The Full Pint is a fully independent website dedicated to bringing you the highest quality reviews of today's craft beer. Our team has no financial conflicts of interest with the beer industry in order to give you the least biased information out there in today's craft beer world. Please use the comment section below for general comments about this beer and/or our review. If you would like to see a specific beer reviewed or have general comments on reviews, please email info(at)thefullpint.com. For more information on how we review beer read here.