Our Mission
The Full Pint has been a trusted place for craft breweries and those who want information on craft beer for over 10 years now. The Full Pint is an independently owned niche website that features beer news, beer reviews, beer event listings, opinion articles on beer and within the last year, a podcast where we have fun conversations with important people in the beer industry.
We pride ourselves on being a free platform for small, medium and large craft breweries to get their good news out, and a free resource for people who love craft beer to get the latest scoop.
We have some strong opinions on the beer industry landscape, and also a fun tone when covering our favorite drink, and that's what separates us from other websites that cover beer.
The Full Pint is supported by advertisers, mostly comprised of those with beer related products and services as well as those who share what we offer on a daily basis to other like-minded people.
Our Team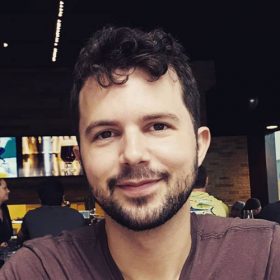 Beer Reviewer / Expert Taster
While traveling around Germany in 2006, GT fell in love with his first beer, Franziskaner Weissbier. Since that time, he's been on the hunt for the best beers in the world. Racking up more than 10,000 beer reviews on Ratebeer and Untappd, GT finds himself gravitating more towards session beers, especially pilsners, these days. GT has volunteered with De Struise Brouwers in Belgium and is a BJCP certified beer judge. He currently lives in San Diego, CA with his wife, two cats, and dog Renly, First of His Name.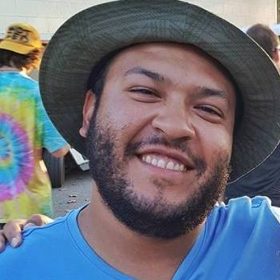 Moises
Oseguerra
Street Team Representative
Longtime friend of Jonny and Danny, Moises, or as we call him, Momo has been an important part of The Full Pint team. Whether it be holding down a booth for us at a festival, snapping pictures at an event, or running kegs for us up and down the coast, Momo is the guy.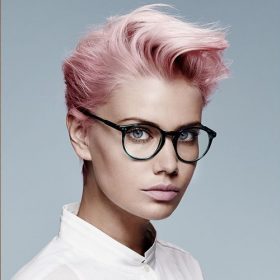 Monica is a bitter, angry craft beer insider who only helps us because she is sick and tired of reading beer blogs that have awful grammar and spelling. Monica preaches that spell check is your friend and an extra set of eyes does wonders. Oh, and she also thinks your blog sucks.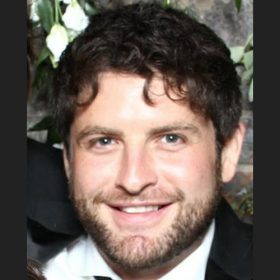 Brad is a craft beer columnist and consultant, based in Los Angeles and New York. He has curated menus for restaurants and festivals on both coasts. He prefers beer to most things. His favorite beers are Russian River Pliny the Elder (on draft at the brewpub, only), Russian River Supplication and Almanac Dog Patch Sour.
instagram: @Journeys_with_Japhe
Twitter: @braphe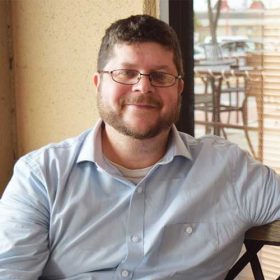 Jeremy Banas (ruinationpress.com) is a freelance beer writer who writes for such publications as the San Antonio Current, San Antonio Magazine, TheFullPint.Com, the Brewers Association's and craftbeer.com. He is also the author of two books 'San Antonio Beer: Alamo City History By The Pint (co-authored with Travis Polling) and the upcoming 'Pearl: A Heady History of San Antonio's Iconic Brew' to be released fall of 2017. He has judged numerous beer competitions and serves as a founding member of (and committee member for) San Antonio Beer Week.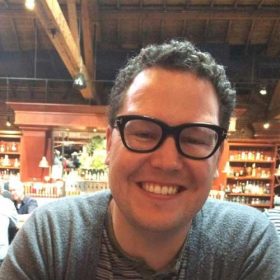 Christopher Barnes is a 16 year veteran of the craft beer and cider industry in Oregon. While Oregon is home to some of the best Craft Beers in the US, Christopher spends his time working with and drinking the beer and ciders of Europe. When he's not working with great beers, he's writing about them or traveling the globe to taste them. He mainly focuses on the beers and ciders of Europe and industry topics and has written for many sites and publications from around the world. You can find his writing on his site: ithinkaboutbeer.com. He lives in Portland, Oregon with his Girlfriend, a 5-year old hooligan, and 2 jerk face cats.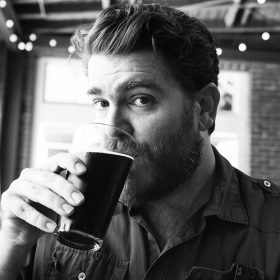 John Verive is a freelance writer who works the craft beer beat for the Los Angeles Times, writes monthly columns for Beer Paper LA and Craft Beer and Brewing Magazine and has contributed to Los Angeles Magazine, Beer Advocate, Draft Magazine, and sites across the web.