Order Some Tasty Beer, Literally, From CraftShack
Our partners over at CraftShack just got in a crazy shipment of new beers for you to order and taste, including the super fresh Tasty IPA by 21st Amendment Brewery. For those who haven't heard, 21st Amendment teamed up with one of the most famous homebrewers in the world, Mike "Tasty" McDole and brewed a canned IPA to his liking. We suggest you snag this up as well as some of these other amazing beers.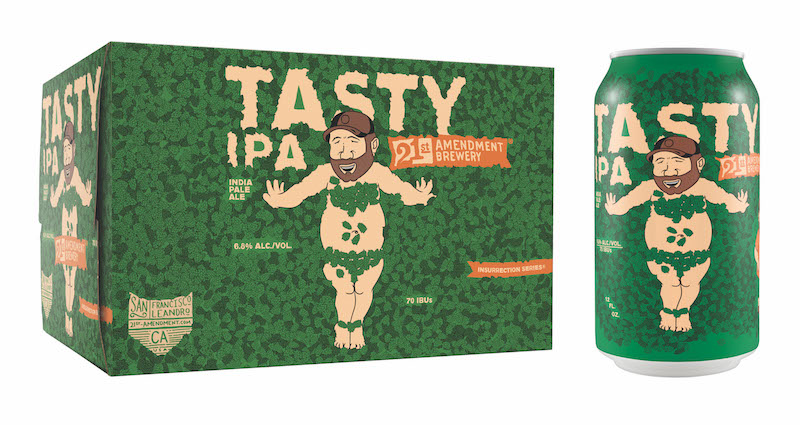 21st Amendment Tasty IPA –  21st Amendment Brewery presents a delicious collaboration, Tasty IPA, a beer that is rooted in friendship, created for the common love of homebrewing and dedicated to the American beer beauty known as Tasty McDole.
At 6.8% ABV with its straw color, Tasty IPA drinks easily but isn't necessarily easy drinking. The hop forward creation, spawned from test batches of Tasty's own homebrews, features Citra and Mosaic Lupulin Powder with Ekuanot hop pellets.
Modern Times Mega Blazing World – 8.5%- "Imperialized" version of Blazing World- This hulking version of our beloved, hoppy amber is a journey into the very soul of dankness, with a monstrous hop profile replete with fruity, resinous magic derived from boatloads of Nelson Sauvin, Simcoe, and Mosaic hops. It's a dazzlingly delicious beverage that celebrates the very stickiest of the icky while remaining outrageously drinkable. Pour it into your favorite tulip glass and prepare to be astounded.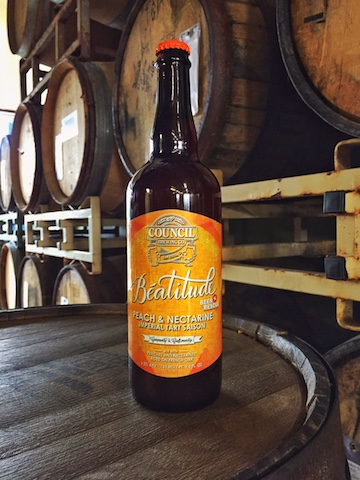 Council Brewing Imperial Beatitude with Nectarines and Peaches – We've gone big with our Brettanomyces and Lactobacillus stoked flagship sour ale, Beatitude Tart Saison, brewing an imperial version of it for Beer to the Rescue, a charity benefiting the Lupus Foundation of Southern California. Year long aging in an American Oak Foeder and 400 lbs of sumptuous, freshly harvested organic nectarines and peaches from Masumoto Family Farms bring nuances of creamy, tangy cheese and stone fruit preserves that marry beautifully with the soft, oak vanilla tannins.
THIS LINK WILL TAKE YOU TO THE PAGE WHERE YOU CAN ORDER THIS MAGICAL BEER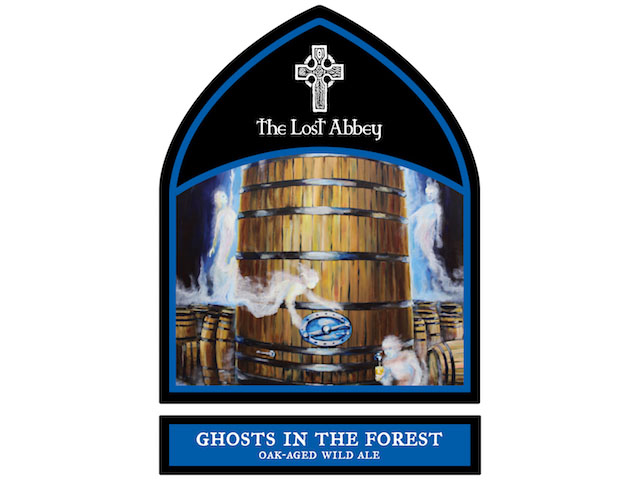 Los Abbey Ghost in the Forest – Slumbering for 18th months in oak, The Lost Abbey is ready to release its newest sour offering, Ghosts in the Forest. A blend of beer from The Lost Abbey Oak Foeders with a few select French oak barrels, Ghosts in the Forest, a blonde sour, focuses on the complexity of Brettanomyces and oak.
STOCK UP ON LOST ABBEY GHOST IN THE FOREST
[This post is sponsored by CraftShack]