5 Essential Supplies You Need to Brew Beer at Home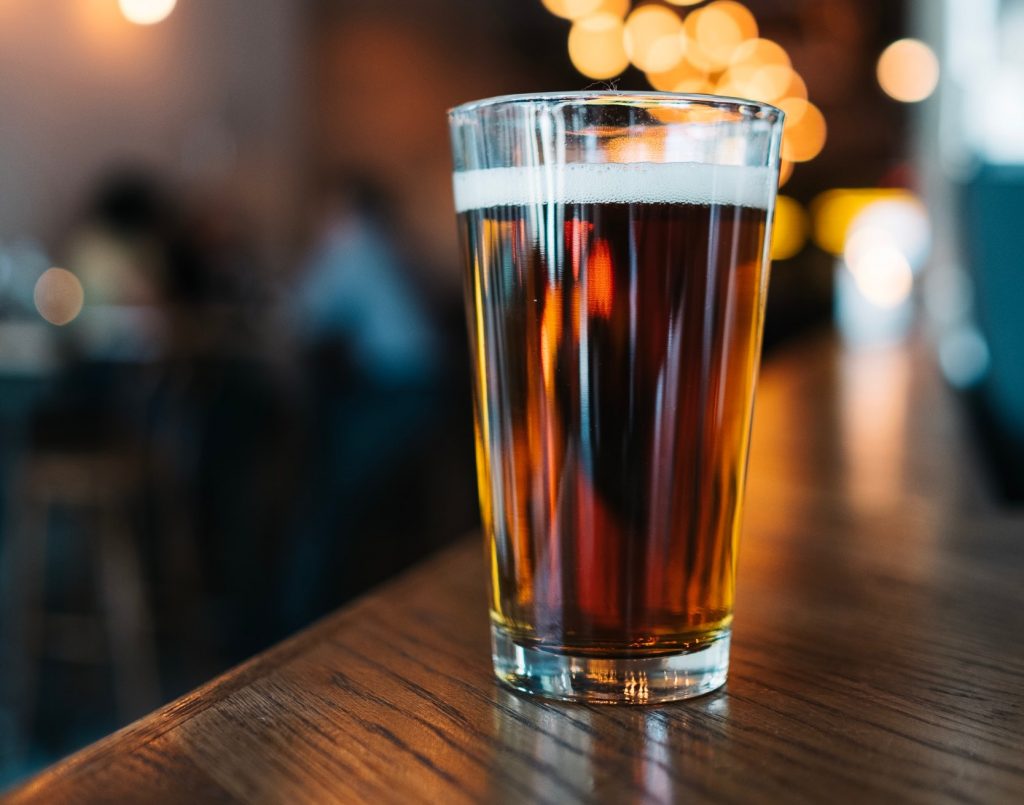 Home brewing is a popular hobby that can be enjoyed by anyone. You're probably used to seeing beer made in giant warehouses with industrial-sized equipment, but don't worry. The necessary materials for homebrewing are compact enough that you can make beer in your apartment, garage, or backyard. Here are five essentials you'll need to make great beer at home.
A Homebrewing Recipe
If you want to start brewing, you need to know what you want to drink. Do you like hoppy IPAs? Malty stouts? Crispy lagers? There are thousands of recipes available online and in homebrewing books. Don't be afraid to visit your favorite local breweries for inspiration.
In addition to knowing what types of beer you like to drink, you also have to be realistic about how much time and money you can dedicate to brewing. Some recipes can take several hours to brew, while others can be completed in less.
The best homebrewing recipes for beginners usually have 5-6 ingredients. The type of malt, yeast, hops, and water you use will all contribute to the final flavor of your beer.
Sanitizers
You might be able to get away with using soap and water when you're cooking for yourself, but fermenting beer is a different story. Sanitizing homebrew equipment is key to preventing the growth of harmful bacteria and ensuring the best flavors.
Everything that comes into direct contact with your wort needs to be completely sanitized before you start brewing.
There are several chemical sanitizers you can use to sterilize your materials. Many homebrewers prefer iodophor because it's effective and doesn't require a rinse. Star San is another popular option that's easy to use because it's non-caustic.
Brewing Kettle
A brewing kettle is a large pot that you'll use to boil your wort. The size of the kettle will depend on how much beer you want to brew. For example, if you're only brewing a small batch of beer, you won't need a giant kettle. Most homebrew experts agree that a 10-gallon kettle is ideal the ideal starting point. Homebrew kettles range in size from 2 gallons to more than 50 gallons. Bigger kettles ensure that your wort won't bubble covering while boiling, and they also provide a clearer final product.
Many homebrewers getting their start want to know if they can use any stock pot to brew beer. While you could technically use any large pot, brewing kettles are designed with features that make the brewing process easier. For example, most kettles have a spigot near the bottom so you can easily transfer your wort to the fermenter without making a mess. Additionally, brew kettles are made from materials that won't taint the flavor of your beer and are easy to sanitize.
Should you choose to use a regular pot, make sure it's made from stainless steel or enamel-coated steel. You should also avoid using a pot that's been previously used for cooking.
Wort Chiller
A wort chiller is a device that's used to cool your wort quickly after boiling. The faster you can cool your wort, the less likely it is to develop bacteria or off-flavors. Wort chillers come in two main types: immersion and counterflow.
Immersion wort chillers look like copper coils. They go inside your kettle, with one end of the coil attached to the faucet and one end placed in the sink for drainage. You can then turn on the cold water, which will pass through the coil and out into the sink.
Counterflow wort chillers have a hot water inlet and a cold water outlet. The wort is passed through the chiller, with the cold water running in the opposite direction. This type of wort chiller is more efficient than an immersion chiller, but it's also more expensive.
Fermentation Bucket
Once you've boiled and cooled your wort, it's time to let the fermentation process begin. Fermentation is when yeast eats the sugars in your wort and produces alcohol and carbon dioxide gas.
A food-grade plastic fermentation bucket is the best option for beginners. Plastic buckets are inexpensive and easy to clean. They're also lightweight, so you can easily move them around when necessary.
Most importantly, your vessel needs to be airtight in order to control the fermentation variables. You don't want oxygen getting into your beer because it can cause off-flavors. Then you can store it in a dark place for a few weeks. Generally speaking, ales can be stored in warmer areas (around 68 degrees Fahrenheit), while lagers require colder locations.
Bottles & Bottling Equipment
After the fermentation process, you're at the last step before drinking: bottling.
Start by sanitizing your bottles. This is important because any bacteria in the bottles could contaminate your beer. You can use a bottle brush to clean the insides of the bottles and then sanitize them with your solution of choice. Then, you'll need to get priming sugar and add it to each bottle. Priming sugar lets carbonation occur inside the bottle, so your beer will be nice and fizzy.
Once your bottles are primed, it's time to start filling them up. You'll need a bottling wand, which is a plastic tube that attaches to your siphon hose. The bottling wand has a small valve on the end that only opens when pressed against the side of the bottle. This way, you can fill the bottles without making a mess.
After your bottles are filled, you'll need to cap them. You can either use a capping machine or do it by hand.
Brew Your Masterpiece With These Basic Supplies
Now that you've brewed and bottled your own beer, you just need two more things: a bottle opener and people to share it with. With just a few essential homebrewing supplies for beginners, you can be on your way to making some of the best beer you've ever tasted. So what are you waiting for? Get started today and enjoy the satisfaction of brewing your own beer.
This post was sponsored by Your At Home Team