Have Fresh San Diego IPAs and Victory Deep Cocoa Shipped to Your Door
Do you crave that fresh San Diego style IPA but wind up getting dusty over the hill bottles in your neck of the woods? Our boys over at InsideTheCellar.com can take care of those woes. You are a few clicks away from having the freshest, dankest IPAs shipped right to your door.  We also have the new Victory Deep Cocoa for that after dinner sweet-tooth of yours. Keep reading for more details.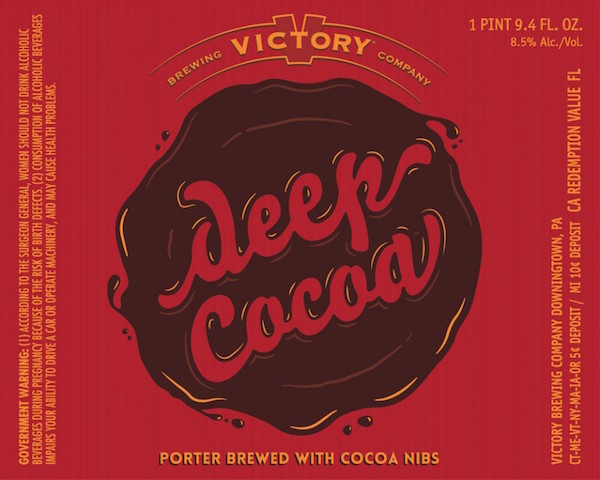 Saint Archer Double IPA – This double IPA encompasses everything we love about these beers. HOPS! Saint Archer Brewing Co. used a simple two-row base malt as a vehicle to bring a burst of hops to your palate. A generous dose of Chinook, Simcoe, and Citra is the reason we love brewing this beer! ABV: 8.3%
CLICK HERE TO PURCHASE SAINT ARCHER DOUBLE IPA
Modern Times Protocosmos – A 7% ABV IPA employing a mix of Galaxy, Ahtanum, and Centennial, Protocosmos is a fragrant, complex, intensely hoppy beer. Pineapple; orange zest; and a profound, deep, almost vibrational dankness positively billow from the glass, and the light malt backbone provides the perfect support for this remarkably delicious IPA. More bitter and aggressive than Booming Rollers, Protocomsos is a one-time deal, so snatch it up if you see it.
CLICK HERE TO PURCHASE PROTOCOSMOS
Victory Deep Cocoa – Dark, roasted barley. Rich, deep caramel. Decadent, fruit-tinged chocolate. We've unlocked the mysteries and nuances of malts to deliver these luxurious and provocative flavors in this complex and satisfying porter. Raise your glass and taste the Victory of Deep Cocoa! ABV: 8.5%
CLICK HERE TO PURCHASE DEEP COCOA