California Craft Beer Summit Early Bird Ticket Sale Ends July 10!
[This post has been sponsored by our partners at California Craft Brewers Association.]
In what has become the largest event of its kind in the Golden State, the California Craft Beer Summit (www.CaCraftBeerSummit.com) is returning to Sacramento in 2017 and bringing together the entire craft beer community. The event runs September 7-9, with the closing Summit Beer Festival held on September 9 with more than 160 California breweries pouring 500 rare and special beers in front of the State Capitol.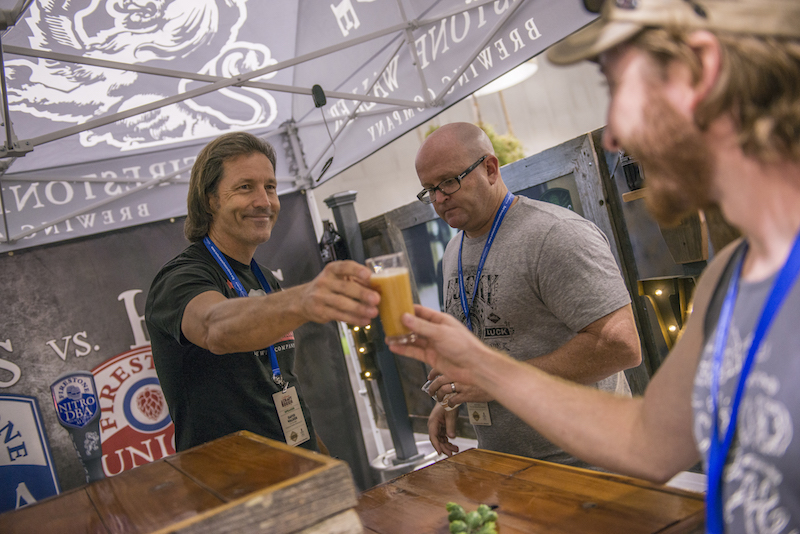 On the Summit expo hall floor attendees will be able to hear from veterans and pioneers in the industry, watch chef and brewer demos, experience food and beer pairings and hands-on and interactive education discussing the flavor profile of craft beer from across the state.
"The success and evolution of this event over the years speaks to the growth and passion of craft brewers, beer lovers and the brewing community," said Tom McCormick, executive director of the California Craft Brewers Association (CCBA), the nonprofit hosting the event. "Every brewery has a story, and the Summit highlights each and every story that laid the foundation and the future for the full-flavored craft beers in demand around the world."
Tickets are on sale at an early bird rate through July 10 and attendees can save 10-25% on tickets to the Summit Beer Festival or the Full Weekend Pass.
Speaker at the Summit include:
Ken Grossman, Owner/Founder of Sierra Nevada Brewing
David Walker, Co-Owner of Firestone Walker Brewing Co.
Charlie Papazian, Founder/Past President of the Brewers Association
Averie Swanson, Head Brewer at Jester King Brewery
"The Summit isn't just a food pairing event, it isn't just a festival, it isn't just a trade show and it isn't just educational – it's all of the above," notes McCormick.  "The Summit brings together a community of people that share the same values of creativity and innovation."
Tickets are available for single day, just the beer festival or the entire weekend. Additional ticketing information can be found online here.
You can view the list of participating breweries here. Special beers to be announced in August 2017.
The California Craft Brewers Association is a 501(c)6 non-profit trade association representing the craft and specialty brewing industry in California. Formed in 1989, the CCBA is the oldest state trade association representing craft breweries. The CCBA is committed to protecting the growth, quality and variety of California's craft brewing industry. The primary function of the CCBA is to monitor legislative activity at the state Capitol and provide a single and coherent political voice representing the interests of all of California's craft breweries.
This post was sponsored by The California Craft Brewers Association. If you would like to get the good word out about your beer event or beer related product, please contact The Full Pint at [email protected]