Cape May Brewing – Pick of the Batch Fall Festival Oct. 8, 2022
(Cape May, NJ) — Cape May Brewing Company is excited to officially announce the return of their Pick of the Batch Fall Festival on Saturday, October 8th from 12pm to 6pm. The inaugural event was held in October of 2019, and it's coming back bigger and better than ever. Pick of the Batch will feature live music, new seasonal brews, featured vendors, and fun fall activities for the whole family.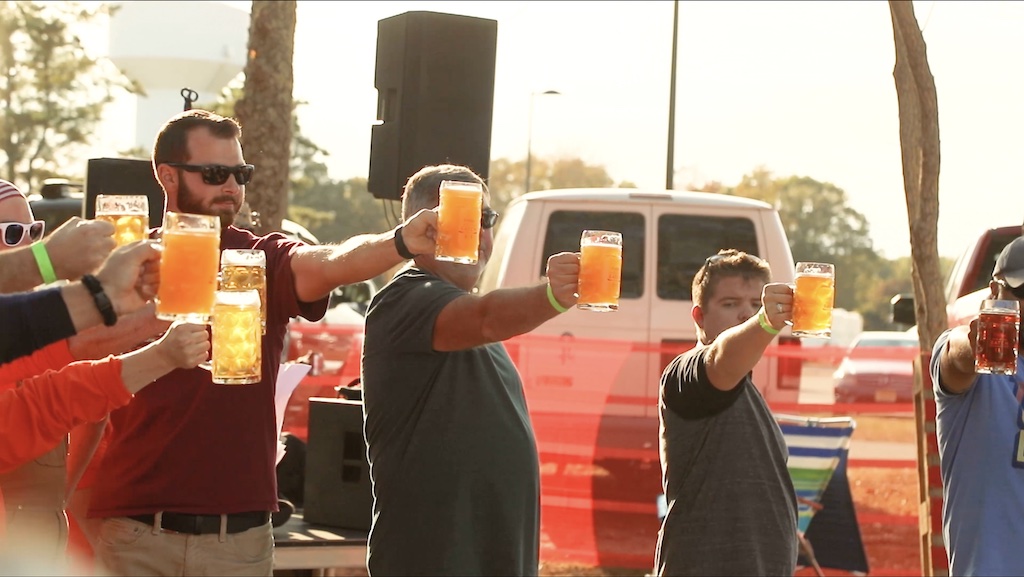 Pick of the Batch will include brewery-related events including a steinholding competition and keg rolling race, as well as fall-themed competitions such as pumpkin shot put, corn husking speed contest, and specialty events like seagull calling competition and best beard. Live music will play throughout the day, with performances from local band PettyCash and regional favorites Hannah Stone and Ok Otter. New Jersey rock station 100.7 WZXL will be onsite for a remote broadcast featuring morning show hosts JoJo + Scotty.
"Since our first event in 2019, we've been able to hone the Brewtanical Garden into an incredible event space," says Marketing Director Alicia Grasso. "Cape May is known for its summers, but it is truly magical in the fall. We're fortunate to be a year-round business here and we can't wait to share this amazing event with everyone."
"There really is something for everyone," says Alicia. "Many of our activities are kid-friendly, and there are some fun events for adults to enjoy as well. We'll be sharing more information about our offerings that day on our social media this month."
Pick of the Batch will be held in the Cape May Brewing Company Brewtanical Garden, the outdoor space behind the brewery's Tasting Room. In case of inclement weather, the rain date for this event will be Sunday, October 9th.
For more information and to purchase tickets, check out the event on their website at capemaybrewery.com/potb, visit their Instagram page @capemaybrewco and their Facebook page @CapeMayBrewCo, or call (609) 849-9933. Pick of the Batch supported in part by a grant from New Jersey Department of State, Division of Travel and Tourism. Sponsored in part by Cape Beverage and 100.7 WZXL.
###
About Cape May Brewing Company: 
CMBC started in 2011, with three guys making one beer in a 1,500 square-foot space. Now, between their administrative, production, and distribution facilities in Cape May and Egg Harbor Township, they have over 74,000 square feet of space and are still #brewingstrong at the Cape May Airport. They have several hundred flagship, seasonal, and small-batch brews under their umbrella, distributed throughout New Jersey, eastern Pennsylvania, and Delaware. Their original space is now dedicated to experimental brewing and their award-winning Tasting Room, with a separate, industrial brewing facility across the street. Bridging the gap between the two is their new seasonal outdoor Brewtanical Garden, which provides guests with an alternative space to enjoy popular CMBC beers, complete with attached restrooms and its own bar and servers. For more information, see Cape May Brewing Company's website at www.capemaybrewery.com or call (609) 849-9933.