Save 10% Off on BottleKeeper – Keep Your Beer Absurdly Cold!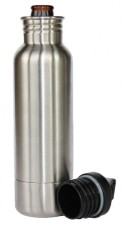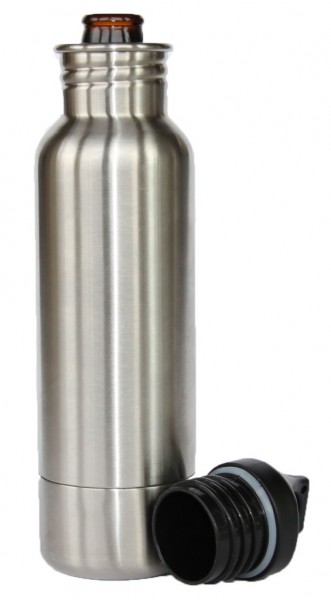 An Ingenious Solution To Age Old Problems: Warm Beer and Broken Bottles
It was on a warm but fateful summer day, while making the valiant but desperate attempt to enjoy what was once a cold beer out of a red solo cup, that the world of beer consumption changed forever. A new concept was born that, although not quite as revolutionary as the wheel, meant that you could enjoy the tasty delight of cold suds directly from the beer bottle — all while keeping the joyous contents up to 60% colder and the glass bottle protected from it's arch-enemy, gravity.
BottleKeeper (www.thebottlekeeper.com) is 2-piece stainless steel bottle that is lined with neoprene, which just so happens to keep your beer absurdly cold and intact. By accomplishing these near life-altering feats, warm beer haters everywhere are enjoying colder beer directly from the bottle at beaches, pools, barbeques, on boats, golf courses and some are even frolicking in meadows while they rejoice in the fact that their beer is kept colder, longer, and the glass bottle is protected from the ground when their inebriated friend knocks it out of their hand — clearly these are professionals and professionals would never drop a beer.
You are a cold beer enthusiast, right? So act like one, head to the shop and use "fullpint" at checkout to save 10% off your whole entire order. Visit www.thebottlekeeper.com right now!