Have The New Almanac Dark Pumpkin Sour and More Shipped to Your Door
We have some special beers that we'd like to offer you by way of our friends over at InsideTheCellar.com. Don't waste time and money trying to land that trade, order some of the harder to get craft beers like Almanac Dark Pumpkin Sour, Port Brewing Barrel Aged Santa's Little Helper and more!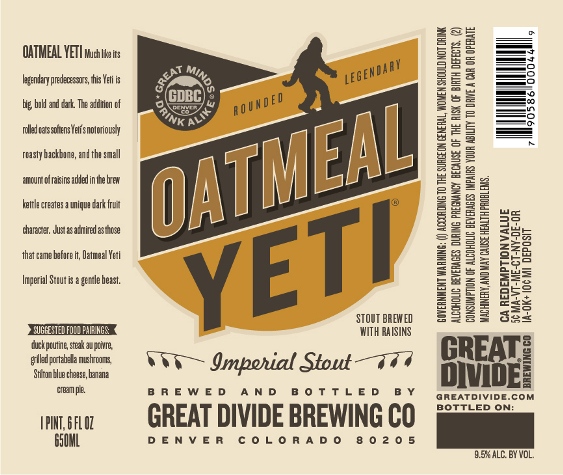 Almanac Dark Pumpkin Sour -Autumn in California means changing colors, cooler evenings and festive meals celebrating the bountiful fall harvest. Aged in used wine barrels, the dark sour pumpkin beer is inspired by the season, merging roasted dark malts with the sweet flavors of caramelized heirloom pumpkins from Bodega Bay and a touch of pumpkin pie spice. Serve this complex ale alongside Mom's classic pumpkin pie. 7% ABV
CLICK HERE TO PURCHASE ALMANAC DARK PUMPKIN SOUR

Great Divide Oatmeal Yeti – Yeti is big, bold and dark. The addition of rolled oats softens Yeti's notoriously roasty backbone, and the small amounts of raisins added in the brew kettle creative a unique dark fruit character. Just as admired as those that came before it, Oatmeal Yeti Imperial Stout is a gentle beast.
CLICK HERE TO PURCHASE GREAT DIVIDE OATMEAL YETI
Port Brewing Barrel Aged Santa's Little Helper – The Barrel Aged version of Port's classic Santa's Little Helper. Aged in Bourbon Barrels for 9 months, this huge imperial stout is filled roasty chocolate and bourbon oak notes! 12% ABV
CLICK HERE TO PURCHASE PORT BREWING BARREL AGED SANTA'S LITTLE HELPER
Beachwood/Stone/Heretic Unapologetic IPA – Rife with essence of pine, resin, and fruits both citrus and tropical, there's no need for apologies with this beer. All that's necessary is a yearning for hops, a sturdy constitution and an empty glass. 9.0% ABV | 90 IBU
CLICK HERE TO PURCHASE BEACHWOOD/STONE/HERETIC UNAPOLOGETIC IPA