Order Modern Times Fruitlands & Real Belgian Lambics Online Today
We just took a stroll through Bine and Vine's bottle selection, and we found some hard to get, world class beers.  Check out the new Modern Times Passion Fruit & Guava Fruitlands, plus some real, true to the term Lambics from Drie Fonteinen and Giradin.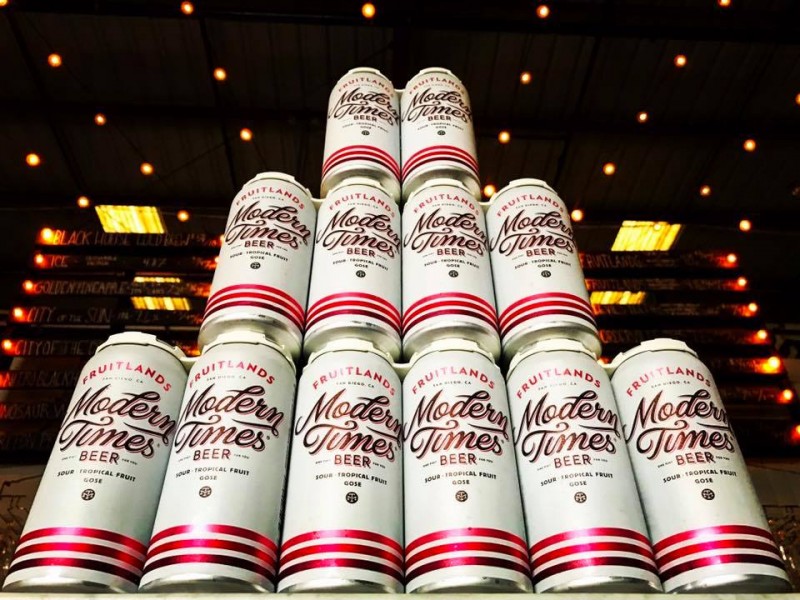 Modern Times Passionfruit & Guava Fruitlands – A beer this infinitely crushable absolutely deserves a year round place in our line-up. Fruitlands is tart, fruity, and delicious, with the sour, salty base beer bringing the funky refreshment, while the heavy dose of real fruit turns the whole thing into a tasty flavor bomb.
CLICK HERE TO SNAG THOSE FRUITLANDS CANS
Drie Fonteinen Oude Geuze – Drie Fonteinen is the only remaining traditional geuze blender in Belgium, using only 100% spontaneously fermented lambic beer, aged in oak casks, with no artificial sweeteners or other additives. The blendery is connected to the very popular Drie Fonteinen Restaurant in Beersel, on the outskirts of Brussels. The proprietor, Armand Debelder, buys pure lambic from three breweries in Belgium, ages them in oak, and blends them, employing the skill, knowledge, and supreme passion for real geuze that his father handed down to him.
Like any traditional gueuze, Drie Fonteinen's Oude Geuze is tart, earthy, and incredibly complex, but also spritzy as champagne and greatly refreshing.
Giradin Gueuze 1882 (Black Label) –  Girardin Gueuze from Brouwerij Girardin is a lambic of exceptional excellence, the epitome of traditional gueuze, bombarding the palate with slightly lemon-grapefruit tang. Considered by many to be the finest lambic of all. Tart, refreshing, naturally sour traditional gueuze of exceptional quality, improving for at least 10 years in the cellar.
GET THAT GIRADIN GUEUZE WHILE YOU CAN