Order Ale Apothecary, El Segundo Beer Bros. and Noble Citra Showers Online
We have some awesome and excellent beer waiting to be ordered over at Bine and Vine Bottle Shop.  Have Ale Apothecary La Tache, the just bottled El Segundo Beer Bros. collab as well as Noble Ale Works Citra Showers Double IPA.  Not bad right??!!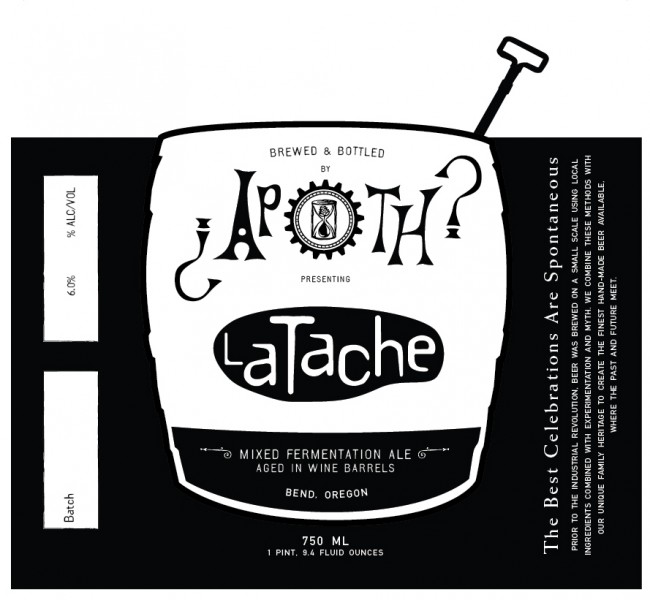 Ale Apothecary La Tache – LA TACHE is made of malted barley & wheat and Goschie Farms Cascade Hops. The hops are used only for aroma as the balance of the beer comes from acid produced by our house lactobacillus culture. She spends up to one year in our barrels during a long, relaxed fermentation prior to a month-long dry-hopping (yes, in oak barrels!). Our sensory experience is lemon citrus & fermented orchard fruit nose over earthy undertones. The palate finishes with soft lactic acid balanced by the malt body.
El Segundo/Grains of Wrath Beer Bros. Level 1 – Level One will be a Double IPA, as we are launching it the day before Bistro and will be bringing it on up with us to be judged at THE DIPA fest. We will be using a healthy amount of "Red X", a base malt that Mike loves to add a bit of color, and just a hint of body. Hop schedule is likely to change a bit over the next few days, but for sure the heavy lifting will be done by Vic Secret.. an Australian hop closely related to Topaz, and close on the flavor chart to Galaxy. Tasting notes… when we get to taste it!
CLICK HERE FOR BEER BROS LEVEL 1
Noble Ale Works Citra Showers – Citra was the first choice for our Double IPA series that showcases our favorite hop varieties, one by one, with each consecutive release. This hop bursts with juicy layers of mango, lemongrass and grapefruit. Look forward to many upcoming releases within this series of single hopped Double IPA's.
GET SOME OF THAT CITRA SHOWERS