Best Imperial IPA Poll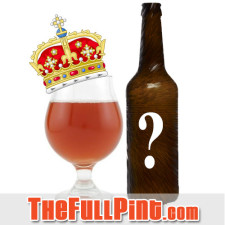 One of the first polls we conducted here at The Full Pint was Best Imperial/Double IPA. Five years later, there are many new and glorious hop bombs on the market, and some that rival the top picks of yesteryear. We've went ahead and nominated over 40 well known Imperial/Double IPAs. Whether you like em malty, dry, dank or boozy, we want you to vote for the Best Imperial IPA.
Poll ends April 18th at 5PM PDT. Read on for rules and guidelines.
1 Vote Per Person, Per Day. No cheating please.
If you don't see your favorite listed, please write it in in the comment section below.
A complaint does not equal a write in vote.
We consider an Imperial IPA/Double IPA to be over 7.9% abv. Check out ratebeer.com and beeradvocate.com if you aren't certain of a particular beer's style.
Feel free to rally the troops on Facebook, Twitter, Instagram, MySpace, Friendster, Google +, Reddit and email.
This is friendly competition, with the goal of promoting delicious craft beer. Have fun.
[poll id="60″]