Four Brewers | Emma Christensen, Author of Brew Better Beer
Season 2, Episode 27 – This week we're hanging out with author Emma Christensen and we're drinking homebrew.
[Player above not working? Download here.]
We're back in the studio! While the on-locations shows are quite a hoot for us to do, it sure is nice to be back on our home turf.
We're joined this week by Emma Christensen via Google Hangouts. She wears variety of different hats, two of which are author and homebrewer. She's also an editor at The Kitchn, which according many people (and more specifically Matt) is a super-rad web-based food magazine.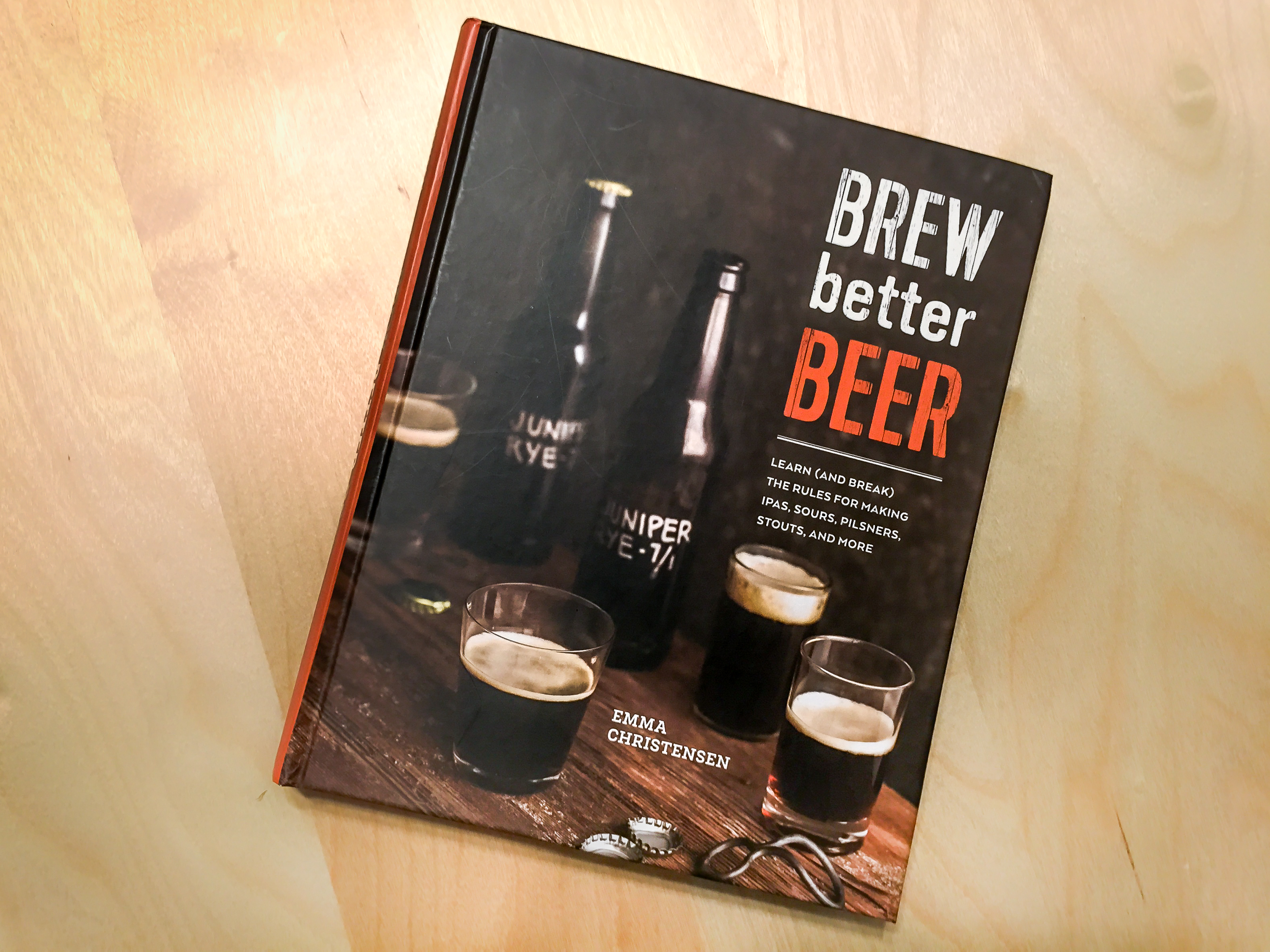 Emma is the author of the home brewing how-to book, Brew Better Beer. She was kind enough to send us each a copy of the book, as well as four bottles of homebrew that she made from actually recipes in the book! Holy shit, how cool is that?!
We talk to Emma about the book, what inspired her to write it, and how it's different from other home brewing books. It should be said that it's a beautiful book with a large variety of homebrew recipes, and was written for both the beginning and advanced homebrewers. You can check it out on Amazon, if you like.
Obviously, there's beer to be drank and don't worry, we drank it. Emma drank along with us as well. It was fun, and the beers were pretty kick-ass.
Big thanks to Emma for guesting on the show. Buy the book, and get to brewin'.
BREW THE SHIT OUT OF IT.
Help support Four Brewers!
Support the show on Patreon!
Donate via PayPal
Subscribe to the show:
RSS
iTunes – While you're there, leave a review of 4B!
Stitcher
Thumb us up on Facebook:
facebook.com/fourbrewers
Follow us on Twitter:
twitter.com/fourbrewersshow
Got a question? Feedback? Email us:
feedback at fourbrewers dot com.