The 4B Flight: Prairie and Trve Brewing Co. – Prairie & Friends: Trve Edition
The 4B Flight, Episode 3 – Today on The 4B Flight, a collaboration beer from Prairie Ales and Trve Brewing.
We are back with the third of six episodes for this week's mini-episode-extravaganza that we call The 4B Flight. In case you missed what's going on here, we're releasing a new mini-episode of Four Brewers everyday for a week. Why? Because we like you.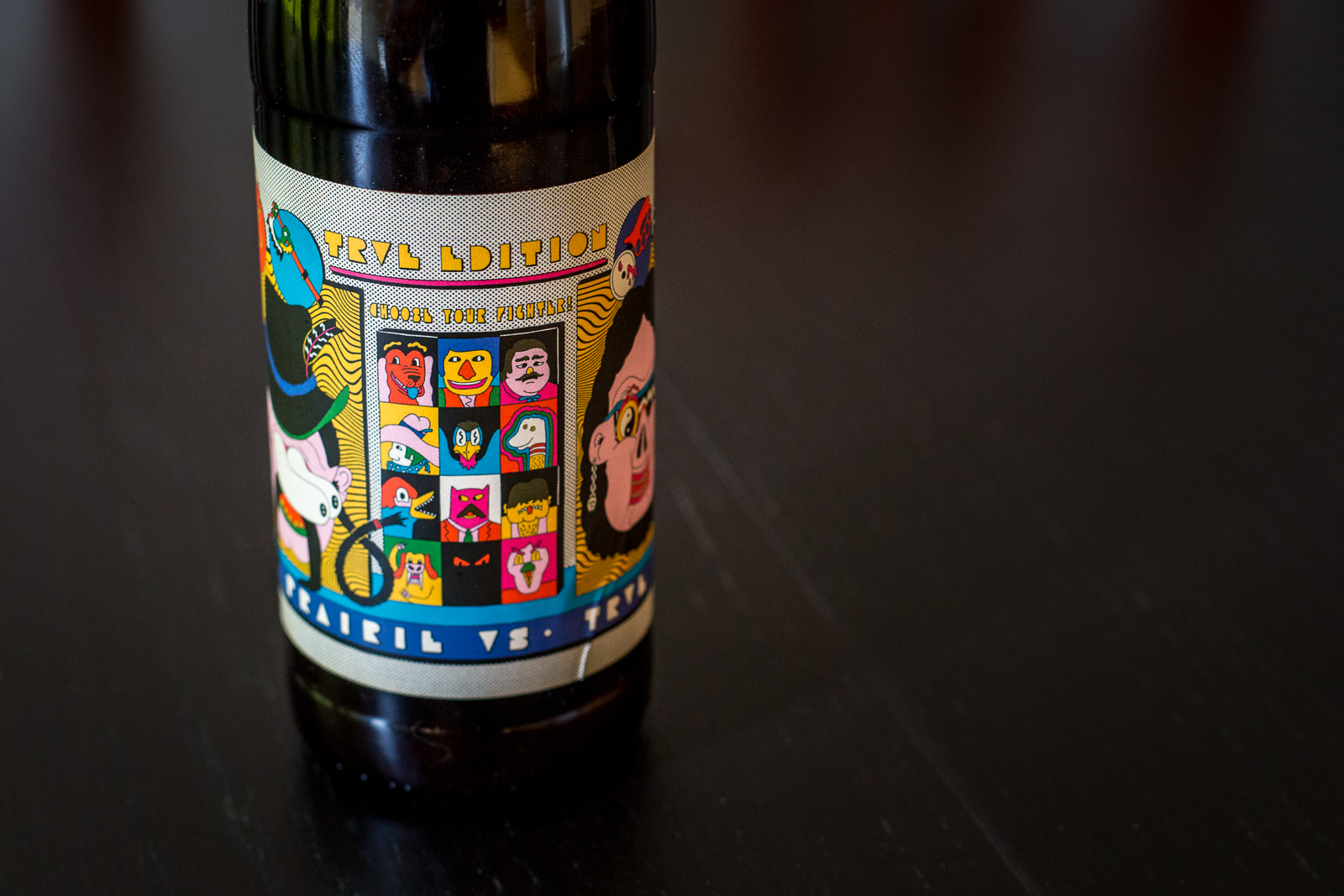 Today's beer is a special treat from Prairie Artisan Ales, made with their brothers and sisters in beer and metal (?), Trve Brewing out of Colorado. Coming in at 6.66% ABV (of course), this sour is a red ale made with black salt, peaches, brettanomyces and all kinds of other fun stuff. It's quite interesting, and we all have differing opinions of the beer, and interesting beer makes for a hopefully interesting show.
Tune in tomorrow for the next beer in The 4B Flight!
BREW THE SHIT OUT OF IT.
Beers from this week's episode:
Prairie Artisan Ales, in collaboration with Trve Brewing Company – Prairie & Friends Trve Edition (Prairie Vs Trve)
Direct audio: MP3
Subscribe:
iTunes: Audio / Video
RSS: Audio / Video
Stitcher
YouTube (Videos)
Support the show:
Patreon
PayPal
4B Social Media:
Facebook
Twitter
Instagram
tumblr
Flickr
Snapchat
Email 4B: [email protected]
Leave us a voicemail: (213) 316-8699