Three Floyds DarkLordDay Golden Ticket Giveaway!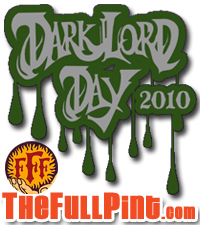 While Three Floyds Brewing quickly sold out of DarkLordDay Golden Tickets, TheFullPint.com obtained 4 Golden Tickets that we would like to give away.  To make it interesting, fun, and as fair as a small operation like ourselves can, we are going to have a contest in which you will submit an entertaining video clip related to DarkLordDay,  not to exceed 90 seconds, and the four most entertaining submissions will win.  You might be asking yourself, what the hell is an entertaining video clip?  That is really up to you.  It could include, but not limit to a funny joke, a song, a plea, your girlfriend shaking it in a bathing suit, a skit, whatever. Tie it in with DarkLordDay is all we ask.
Jonny and Danny Fullpint will be picking four winners and will be securely sending out your winning ticket via USPS.  We have no way of governing this, but please only enter if you have full intentions of going to DarkLordDay Saturday April 24th.
Here are the rules of entry.
You must sign up with a valid and verified email address to our daily emailer by following this link.
You make a 90 second video clip on YouTube and submit the link using your verified email address to

[email protected]

, along with your first and last name. The video submission is an open ended exercise of entertaining creativity. DarkLordDay 2010 must tie into the video somehow.
Four winners will be chosen based on the four most entertaining video clips.
The winner will be asked to make a $5.00 donation to the Anti-Cruelty Society of Chicago upon submitting your postal address for the Golden Ticket. If you are so inclined to, please donate anyway, it's for a great cause.
Submissions will be accepted until April 4th, 2010, four winners will be announced April 5th.
Winning video clips will be posted on TheFullPint.com.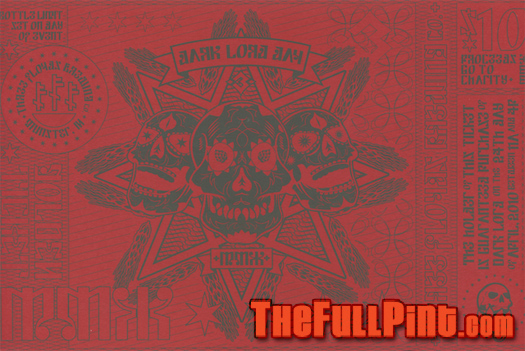 For More Information on Three Floyds DarkLordDay 2010, please visit http://www.darklordday.com/about/