Reviewed: Cigar City Guayabera Citra Pale Ale
Official description: Traditional throughout Latin America, the guayabera shirt combines style, functionality, form and tradition in its four-pocketed design. We at Cigar City Brewing feel the same reverence and appreciation for the guayabera that we do for the Citra hop varietal, an ingredient that imparts notes of tangerine, lime and berries to this traditional American Pale Ale. The exclusive use of Citra hops in this beer creates a flavor that's at once unique and recognizable, while its dry, crisp character and moderate alcohol make it as refreshing and functional as a crisp linen guayabera. 5.5% ABV, 50 IBUs.

Cigar City Brewing – Cigar City Guayabera Citra Pale Ale – 12oz can served in stemless snifter – 5.5% ABV

Background
Guayabera, named after the men's summer shirt found in much of the Hispanic world, is one of two APAs in Cigar City's year-round lineup. Debuting in 2014, Guayabera is also relatively new compared to the other core CCB beers such as Jai Alai and Maduro Brown, which have been around since the brewery got its start in late 2008/early 2009. Thanks to Cigar City's partnership with CANarchy, a craft beer collective that includes Oskar Blues and Three Weavers among others, CCB distribution is now all over the U.S. and recently made its debut in Southern California.
Review
I'm sampling this from a paper carton six-pack of 12oz cans. Each can (as well as the carton's exterior) has an easy-to-read packaging date. In my case, this batch is from May 14th, 2019 making it about a month old at the time of writing. That puts in well within the industry standard 4-month freshness window.
Into my glass, Guayabera is deeper golden in color with slight haziness and impressive foam that takes over two minutes to fully collapse. The aroma is hop-focused with rich aromas from the Citra hops used. Sweet cantaloupe and papaya come to mind for me along with candied lime and honeydew melon. If you've ever held Citra pellet hops in your hand, Guayabera does a great job bringing that aroma to life.
Flavor-wise, Guayabera immediately sets itself far apart from CCB's flagship, Jai Alai IPA. This one is significantly lighter-bodied with far less sweetness for balance. That relative dryness for such a hop-focused beer accentuates overall bitterness and pushes it into aggressive territory. However, you can still appreciate the Citra hop flavors as bitter melon rind and lime peel dominate the experience. In the mouthfeel, Guayabera is a bit rougher than I what I'd like with a little wooliness and stinging effect on the palate.
Perceived Specs for Cigar City Guayabera Citra Pale Ale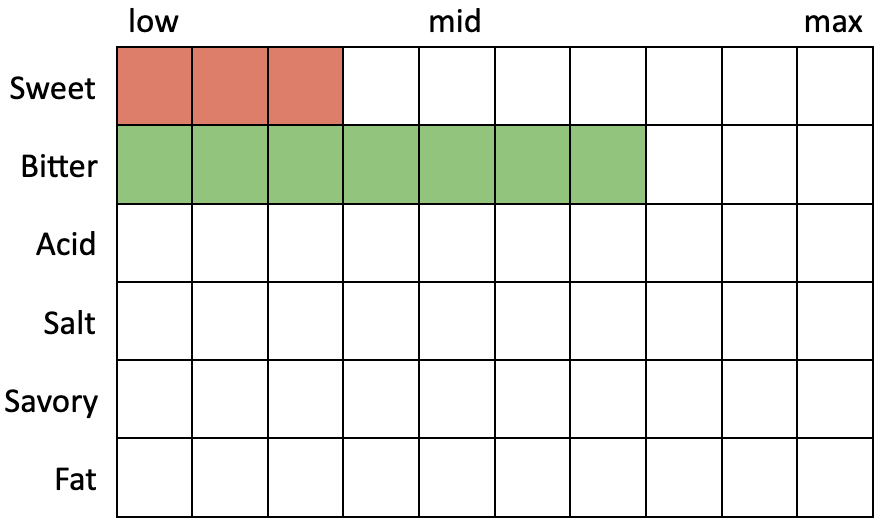 Conclusion
Guayabera is hop-forward but ultimately well-mannered. It comes across as juicy and sharp vs. astringent allowing you to really enjoy everything Citra hops have to offer. Personally, I'd like to see a bit more sugar for balance as I gravitate towards chewier, sweeter hoppy beers. But with the lower ABV and relative dryness, Guayabera is refreshing and captures the spirit of APA in my opinion. I'd love to see an improvement in mouthfeel, though, as it lags behind its primary California competitor, El Segundo Citra Pale Ale, which is able to capture the silky smooth mouthfeel found in some of the best West Coast IPAs.  
Similar Beers
The best match I can think of is El Segundo's Citra Pale Ale clocking in at exactly 5.5%. Another famous all Citra APA is Three Floyds Zombie Dust, but that beer is bigger at 6.2% ABV. Surly Xtra Citra is even lower at 4.5% ABV.
*         *        *
The Full Pint is a fully independent website dedicated to bringing you the highest quality reviews of today's craft beer. Our team has no financial conflicts of interest with the beer industry in order to give you the least biased information out there in today's craft beer world. Please use the comment section below for general comments about this beer and/or our review. If you would like to see a specific beer reviewed or have general comments on reviews, please email info(at)thefullpint.com. For more information on how we review beer read here.