Snag Tsuyu Saison, Modern Times Mega Black House & New Stone Now!
We are back with some tremendous new and tasty beer from InsideTheCellar.com. If you haven't used InsideTheCellar.com before, they have a wide selection of thoughtfully curated beer. They safely pack and ship the beer right to your door, so you don't have to drive around from liquor store to liquor store looking for the beer du jour.  Check out these spectacular offers and enjoy.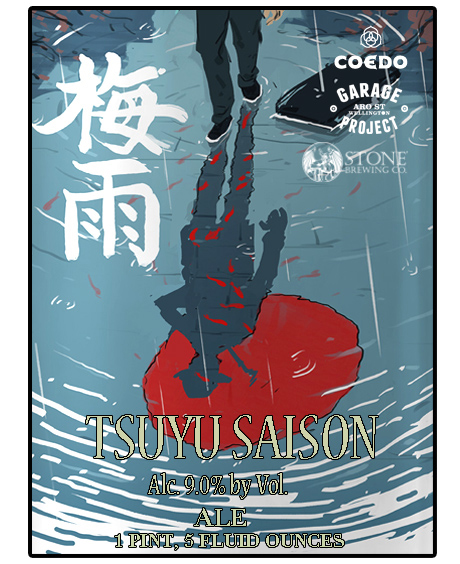 Codeo, Stone, Garage Project Tsuyu Saison – Three breweries from three points on the compass—Stone from the U.S. West Coast, Tokyo's Coedo and New Zealand's Garage Project—bring their combined experience, creativity and inspiration to this utterly unique collaborative brew. Tsuyu, named after the gentle "plum rain" that falls in Japan as the ume harvest ripens, is a new take on the saison style. Brewed with American Jarrylo and New Zealand Motueka hops, Tsuyu is infused with ume plums and red perilla leaf and aged in freshly emptied New Zealand chardonnay barrels. The result is a complex and fascinating fusion of East, West and South. Kanpai! ABV 9%
CLICK HERE TO PURCHASE TSUYU SAISON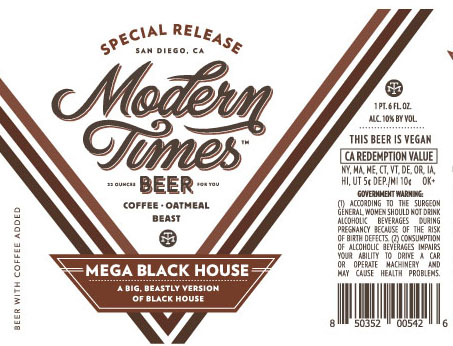 Modern Times Beer Mega Black House – An imperialized version of Black House loaded with our house-roasted coffee. Thick, chewy, and bursting with coffee aroma & flavor. Mega Black House is a complex sipper that showcases the brilliant interaction of dark roasted malt and light roasted coffee. ABV 10% | IBU 50
CLICK HERE FOR MEGA BLACK HOUSE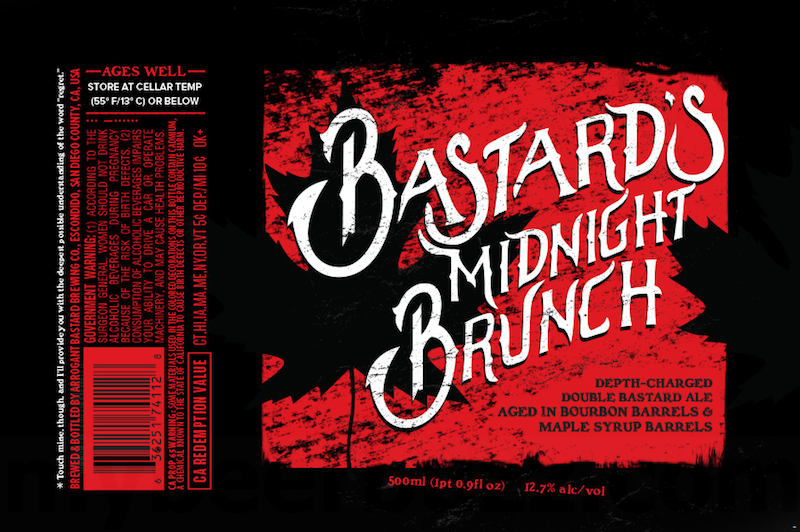 Bastard's Midnight Brunch – DEPTH-CHARGED DOUBLE BASTARD ALE AGED IN BOURBON BARRELS & MAPLE SYRUP BARRELS AN UNRESTRAINED, COFFEE-FUELED FEAST
Evenings trying to forget the crushing mediocrity of one's life are typically the main driver to late-night breakfast plates at unforgivingly overlit diners stacked with industrialized, frozen-dumped-in-a-fryer "food." An interlude between sophomoric late-night antics, questionable decisions and inevitable morning regret. That's not how I play it. For those who know how to grab life by the horns*, however, this bottle pairs even better with accomplishment, life lived out loud, and well-timed moves that often appear as luck to those not paying attention. A specifically designed midnight brunch feast with like-minded folks who not only have their wits about them but actually have wits, and an artfully prepared feast sets the more appropriate stage for this beer. The bottle is worth a special occasion. Create yours to accompany it.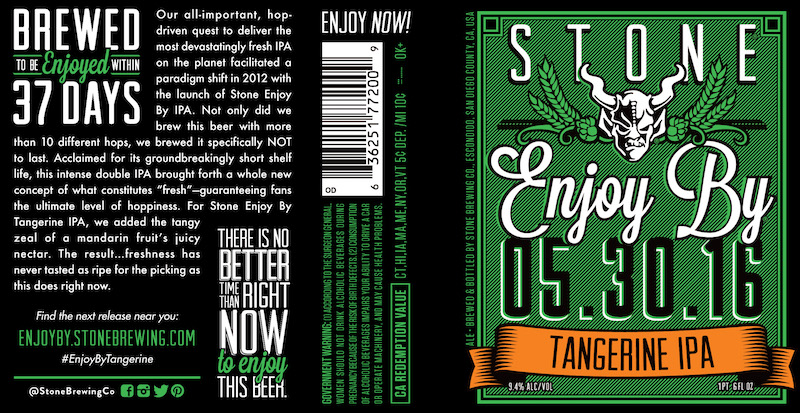 Stone Enjoy By 05.30.16 Tangerine IPA – After brewing this intense double IPA with more than 10 different hops and consistently delivering it faster than any bottled IPA on the planet, we decided to do something different with this Stone Enjoy By IPA—we took it to another level, again. Puréed tangerines were added to the batch to create a devastatingly fresh IPA with a tang of tangerine. The flavors yielded by this addition to the recipe meld beautifully with the bitterness of the hops. True to this series, Stone Enjoy By Tangerine IPA is brewed specifically NOT to last, and should be enjoyed within 37 days. ABV 9.4% | IBU 90
CLICK HERE FOR ENJOY BY IPA WITH TANGERINE