Reserve Your Colorado Active Beer Tour Now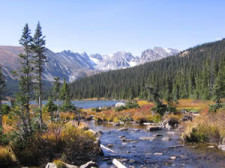 Are you one of those craft beer lovers that also lives an active, outdoor lifestyle? Our friend Dean over at Adventures with Friends would like to present the ideal tour that brings both of those things together during GABF Weekend in beautiful Colorado. Spaces are very limited, so we encourage you to get in on this now. Cheers
After traveling abroad and leading many tours to other states and countries, I'm reminded daily why I enjoy returning to Colorado after every trip.
The combination of over 300 sunny days, stunning hiking trails, ribbons of single track mountain biking and plenty of skiing to challenge the inner soul. Just a few reasons why this outdoor environment is second to none, and why I've called this place 'home' for over 20 years.
In addition to all of Colorado's natural beauty is the organic proliferation of high-quality, award-winning microbreweries. In fact, some experts have dubbed this region of Colorado "The Napa Valley of Beer".
We've combined the creative, culinary delights of local restaurants with award-winning beers, included in chocolate (yes, chocolate!) and added the Adventure With Friends' one-of-a kind tour design sauce to create our newest adventure travel offering: Active Colorado Beer Tours.
We are thrilled to offer a unique experience in the height of Colorado fall season, with an educational twist to develop your palate and hob nob with Colorado microbrew culture.
Here are the highlights to wet your appetite!
Thursday, October 2: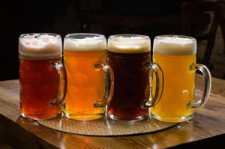 Check into the Hotel Boulderado and relax for the afternoon before joining Jeff Mendel, an 27-year veteran of the microbrew industry in a privately-guided experience on the opening night of the 2014 Great American Beer Festival (all tickets are sold out we have the last 12 tickets reserved for our tour).
We'll kickoff the opening night Great American Beer Festival kickoff by tasting the beer/food pairings of 14 brewery-chef teams at the Farm to Table Pavilion and savoring a special beer and chocolate tasting session with renowned Boulder Chocolatier, Sarah Amorese.
This exclusive experience is limited to us only and is the only tour of its kind at the Great American Beer Festival, the premier North American festival for microbrews.
Friday, October 3:
Hiking beyond the Flatirons of Boulder in the morning, we earn our rewards later in the day with a beer/food pairing followed by dinner prepared using local ingredients.
Saturday, October 4: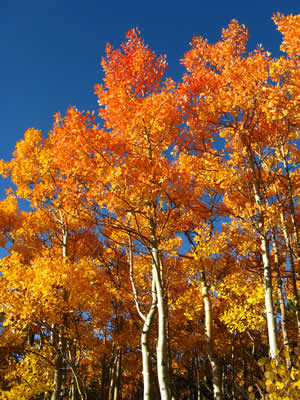 This morning we ride mountain bikes near the Rocky Mountain vistas of Boulder, then take a break in the early afternoon to prepare for our microbrewery tour and beer/food tasting. Dinner will follow at a farm-to-table centric restaurant.
Sunday, October 5:
Scale the boulders near Boulder with experienced rock climbing guides or enjoy a spa day retreat in the morning.
Use the early afternoon to explore the various shops (yes, that includes the marijuana retailers as well) of Boulder in preparation for our third beer/food pairing followed by dinner.
Monday, October 6:
Enjoy a leisurely morning at the Hotel Boulderado before departing for home.
Dean's Special: A complimentary one-hour massage at the Hotel Boulderado for the first six guests who book!
October 2-6, 2014 Tour Summary and Pricing
Four nights at the Hotel Boulderado
Exclusive privately guided tour of the Great American Beer Festival on October 2.
Three microbrew beer/food pairings followed by dinner on evenings of October 3, 4 and 5 (If you are interested in learning more details on the range of microbreweries we are visiting, please contact me).
Three mornings of guided hiking, mountain biking and rock climbing on October 3, 4 and 5. Note: One massage or spa service can be exchanged for any active tour mornings.
Shuttle service to and from Denver airport, for all activities and tastings/dinners.
$2697 per person, Limited to 6-12 guests (Click Here To Reserve Tickets)
Grab a group of your friends and family members who are beer enthusiasts and desire a unique Colorado experience and let's go on an adventure!
To register or if you have any questions, contact us at 1-720-515-7501 or email: [email protected] Hours of Operation: 8am – 5pm,  Mountain Time, USA
Keep Adventuring,
Dean F. Barta
Founder and President
adventurewithfriends.com – @AWFriends – facebook