Order Deschutes Abyss Variants, DeGarde & More Online
Happy Friday fam!  Our friends and partners over at Bine & Vine just got in some incredible beers that we'd like to show you.  Bine & Vine is a brick and mortar, family ran bottle shop that has many years of experience shipping beers to states that it is legal.  Get your hands on this year's Deschutes The Abyss variants as well as a special beer from DeGarde Brewing.  We think you should also check out Eagle Rock Brewing's 7th Anniversary Beer, which is a Mexican chocolate style stout in a 16 oz. can.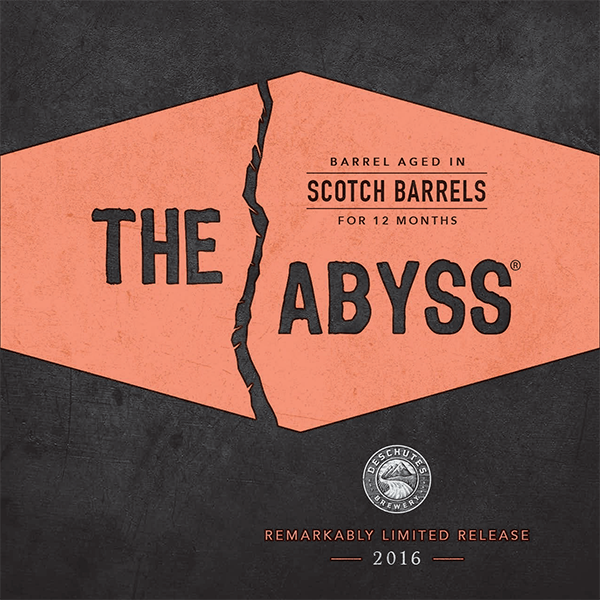 Deschutes The Abyss (Scotch Barrel) – The most multifaceted liquid truffle ever fashioned. Dark cherries brined in light peat smoke and popped into the heart of a prune. Then drizzled with toffee and flamed caramel, crusted with white and green peppers, and dipped in honey infused molasses. This beautiful construction is then delicately coated with rich dark chocolate and finished with a luxurious coating of milk chocolate and a dusting of cocoa powder and gold flakes. Served on a chard shard of oak with three sultanas and pieces of vanilla suffused marzipan.
DO IT — BUY THE ABYSS SCOTCH BARREL VARIANT
Deschutes The Abyss (Brandy Barrel) – Enticingly ripe, earthy fruit rudiments awash in the open salt air of Normandy, lightly augmented with mushrooms grown in the depths of the Tronҫais forest. Delicate notes of Livarot glazed with an orange reduction and textured with toasted coconut shavings. Distinct aromas of cinnamon and ulster cherry, foxtrot in time with tangs of vanilla and brown sugar. Balanced, approachable wood zests meld charmingly with the finish of figs and Allegheny plums.
YOU KNOW YOU WANT THE ABYSS BRANDY BARREL VARIANT SO CLICK THIS LINK
Degarde Saison Facile – A Wild Farmhouse Ale Aged in Oak Foeder
Eagle Rock La Suerte – A Fiesta for your Senses! Eagle Rock Brewery's 7th Anniversary Imperial Mexican Stout brewed with Chocolate, Vanilla, Flaked Maize, Chile, & Cinnamon!
CLICK HERE TO PURCHASE LA SUERTE