InsideTheCellar.com – 15% Off The Bruery Bois, Cafe' Racer 15 + More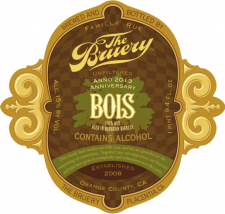 Want to get some hard to get California and Import Craft Beers shipped to your house with 15% on your first order? Check out this message from our newest partner, InsideTheCellar.com, with a special PROMO Code for the loyal readers of The Full Pint. Cheers
Based out of Los Angeles, in Santa Fe Springs, California, Inside The Cellar was founded on a desire to share a passion for craft beer. Avid beer traders, the Inside the Cellar team loved trying beers unavailable via distribution in California. Likewise, our trading friends loved trying California beers that weren't widely available outside of the state.  Thus born was the concept for Inside the Cellar. The site could provide a platform to purchase interesting and unique craft beers not widely available throughout the country.  The site first launched in 2011 with a simple design and a small selection of beers and a few wines. After about a year of operating we decided it was time for a face lift and a refocus. After a nearly 4 month downtime in June 2013 ITC re- launched with a gorgeous new design and a much larger selection including a few favorites from The Bruery, Stone, Lost Abbey and Mikkeller.
So what sets us apart? Every single beer on the site is still hand selected by the Inside The Cellar team. Before choosing anything to throw on the site the team sits down, tastes it, and decides if it's something they can truly get behind. We work hard to constantly improve and increase their selection. Every package comes with tasting notes and a hand written letter, adding a personal touch. We also give locals a chance to come in and check out our operations: A will call/pick up option is available and these guys absolutely love interacting and talking beer. Our service is impeccable, as we're still obviously adamant about sharing their passion with the world. If you give us a call you'll still get a human picking up the phone, willing and ready to suggest some beers based on your personal taste preferences. The communication is there every step of the way. From order to delivery you get a real sense of personal care. Bonus: living in California, Nevada, or Arizona gets you a free upgrade to overnight shipping.
Check out some of our selections now like the Stone R&R Coconut IPA, the Bear Republic Cafe Racer 15, and the Bruery Bois, at insidethecellar.com or give them a call at 562-888-1959. Make sure to enter promotion code THEFULLPINT to receive 15% off your first order.