Have Love Child No. 6, Xocoveza Extra Anejo and Crux Fermentation Shipped to Your Door
We are back with our final amazing deal for the year from our partners at InsideTheCellar.com. InsideTheCellar takes all the hassle out of getting your hands on the latest released beers.  Today we have Boulevard Brewing's Love Child No. 6, Stone Brewing Co.'s Xocoveza Extra Anejo as well as Crux Fermentation Project's Barrel Aged Tough Love.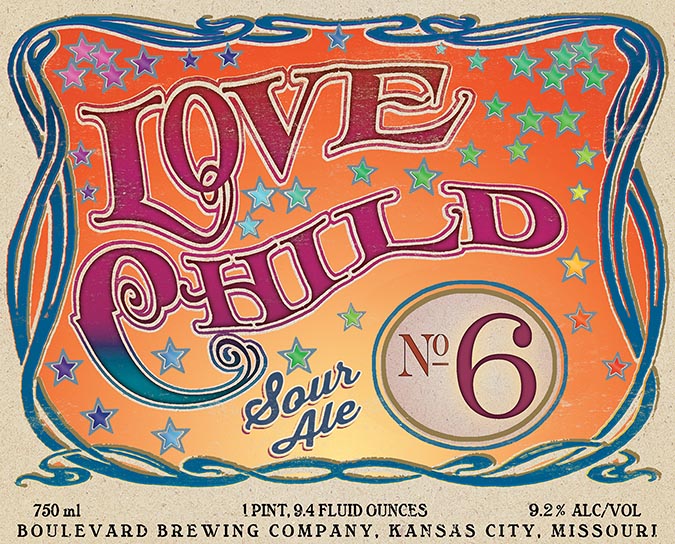 Boulevard Love Child No. 6 – Boulevard's Love Child Series of "wild" ales are barrel-aged with such boisterous cultures as Lactobaccillus and Brettanomyces. These wayward offspring can prove so complex that we employ gauges on the label to convey the intensity of three key personality traits, Funk, Sour, and Fruit, presenting a picture of the ale at the time it was released. It will change as it ages, but don't we all? A blend of wood and stainless aged sour beer, Love Child No. 5 is composed of multiple vintages of a Flanders style sour red ale that has been resting in whiskey and wine barrels, stainless vessels and a foeder that held red wine in a former life. This release features soft lactic acidity punctuated with very slight acetic notes and a tart, fruity flavor. ABV: 9.2%
CLICK HERE TO PURCHASE LOVE CHILD NO. 6
Stone Brewing Co. Xocoveza Extra Anejo – The base beer is the recipe of 2014 Stone Homebrew Competition winner Chris Banker, an intensely flavorful milk stout brewed with coffee and spices to mimic the rich flavors of Mexican hot chocolate.  AGED in French Oak Extra Añejo Tequila Barrels that previously held Bordeaux Wine  CELLAR NOTES: We were so smitten with the initial batch aged in extra añejo tequila barrels that we brought in more barrels and brewed more beer specifically to fill them. The barrels smelled amazing, with aromas of vanilla crème brulée, dulce de leche and tequila. The result is both satisfyingly expected and surprising at the same time: Sweet caramel-like flavors, black pepper, vanilla and tequila notes meld seamlessly with the spice, roasted coffee and chocolate flavors of the base beer for a richly intense experience.
CLICK HERE TO PURCHASE XOCOVEZA EXTRA ANEJO
crux fermentation project tough love – Tough Love is bold but nuanced, an homage of sorts to the traditional Russian Imperial Stouts and the ruling style of Catherine the Great. We construct it with dark roasted malts, malted rye, and oak-smoked wheat, and then banish it in Kentucky bourbon barrels. The aging process smooths out the edges on an otherwise bold statement, and bitterness succumbs to tender strokes of vanilla beans, hints of dried cherries, and new layers revealing themselves with each sip. ABV 11.5% | IBU 70
CLICK HERE TO PURCHASE TOUGH LOVE