Have Lost Abbey Ron Santo Diego, Maui Lorenzini DIPA and More Shipped to Your Door!
We have some new gems we'd like to show you from our partners over at InsideTheCellar.com.  We have the new barrel aged treat from Lost Abbey, Ron Santo Diego. We have the luxurious North Coast Old Stock Ale Aged in Bourbon Barrels and the fruity Maui Brewing Lorenzini DIPA in cans for your enjoyment. Read on for more info on the beer and links to purchase these bad boys. Cheers!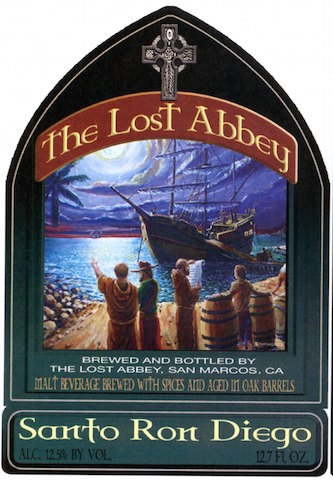 Lost Abbey Ron Santo Diego – Rum Barrel-Aged Barleywine with Spices added. The first beer to be barrel-aged in Rum Barrel and released by The Lost Abbey, Santo Ron Diego began as a strong ales brewed with dark candi syrup and spices before it made its way in to the Rum barrels in early 2013. Initial aromas of sweet run, cocoa with hints of vanilla and orange peel. The journey begins with flavors of ginger, brown sugar and spiced run throughout with a drying black pepper finish.
CLICK HERE TO PURCHASE RON SANTO DIEGO
Maui Brewing Lorenzini DIPA – Double IPA with Tangerine & Blood Oranges and Maui cane sugar. The deep red hue is a result of the blood orange juice and specialty malts. The unique hop profile is made up of Azacca, El Dorado and Sorachi Ace. This beer is delightfully bitter and aromatic with noes of tropical fruit and, of course, orange. ABV: 7.6%
CLICK HERE TO PURCHASE LORENZINI DOUBLE IPA
North Coast Old Stock Cellar Reserve – Old Stock Cellar Reserve is a small batch, limited release that has been aged in bourbon barrels. The aging process gives this world-class beer added layers of complexity and flavor. Bottled in a 500 ml bottle with a cork and wire finish, it is a memorable drink that should be enjoyed as a unique offering. ABV: 14.1%
CLICK HERE TO PURCHASE OLD STOCK CELLAR RESERVE