Good Bye Warm Beer – Get 20% Off The Beer Cooler
[This post is sponsored by BarCooler]
In an ideal world, you would have plenty of ice on hand or a small fridge at your next guided tasting or bottle share right? Well that's never the case, and after pouring a few samples, that fantastic beer just sits on the table, getting room temperature and in an outdoor setting, warmed or ruined. Our friends over at BarCooler are offering a solution to this problem with the Insulated Beer Cooler. Put any cold 12 oz beer into this container and it will keep your beer nice and cold.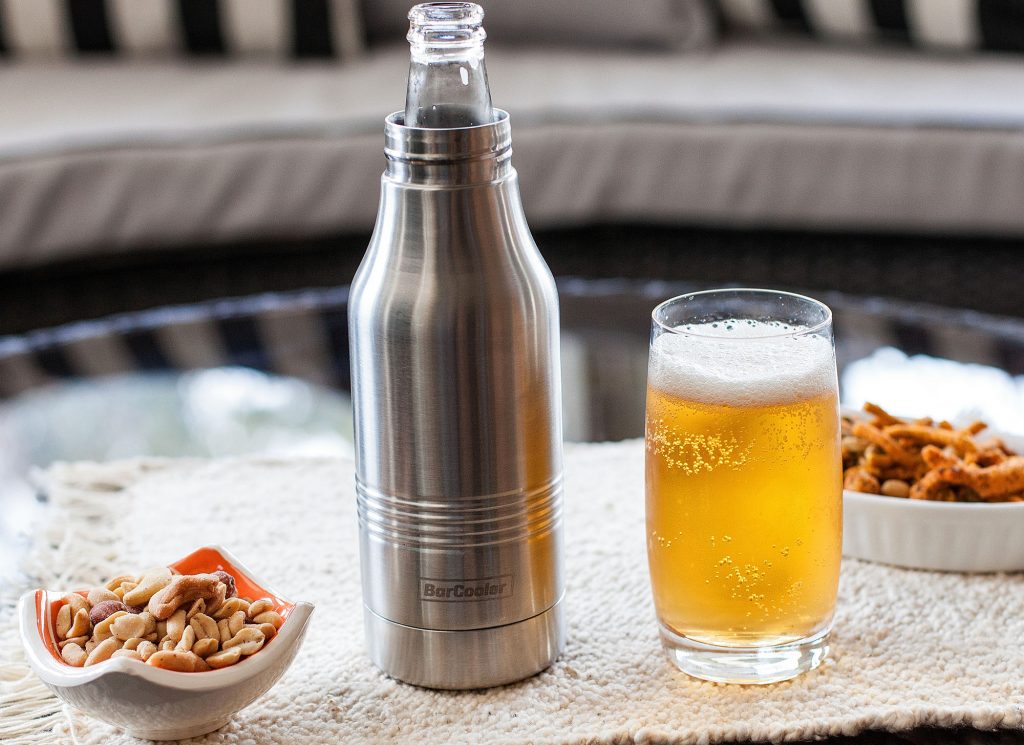 With Father's Day coming up, you might also want to consider a personal engraving on the Beer Cooler, you could put your dad's name on it, his favorite catch phrase (my dad always said "Please pass the ketchup") or you could put his favorite sports team on it. There are a few things we know for certain, and one of those things is that it will be hot this summer and you love beer, so treat yourself or your loved one with a Beer Cooler by BarCooler. Read on for some words from the folks at BarCooler and a link to receive 20% off on a 1 pack or 2 pack of Beer Coolers.
Special The Full Pint Reader Offer !
The Full Pint have teamed up with fellow craft beer enthusiasts BarCooler to offer an amazing 20% saving off their new cooler !
With double wall stainless steel, the new BarCooler Beer Cooler has been designed to keep beer cold down to the very last drop!
It's great for boating, camping, fishing and tailgating. They can even be engraved with your favorite team logo!