Get Some Melvin Brewing & More to You Online via CraftShack
[This post has been sponsored by our partners at CraftShack]
One of the hottest breweries in the country right now may very well be Melvin Brewing out of Wyoming. When you think of beer, you usually don't think of Wyoming. Well, these talented chaps have put Wyoming on the map, as they are absolutely crushing it with some amazing West Coast Style IPAs. If you haven't tried them yet or they aren't available in your neck of the woods, we can help you out as our partners at CraftShack can have these beers delivered right to your door. Also, we have some real "interesting" beers listed below the Melvin ones. These will be a big hit at the next bottle share. Read on for available beers and links to purchase them.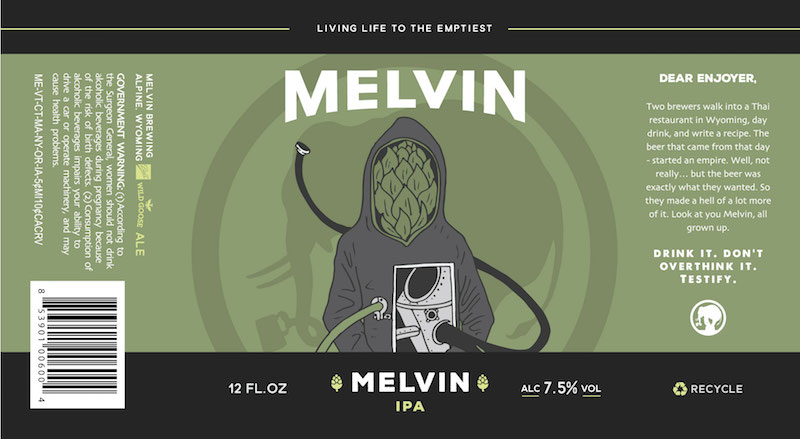 Melvin IPA – You can't always get what you want….. but sometimes you get lucky. It's all about the right hops, at the right time. This is how Melvin Grew Up. Fruity, Intense, but not bitter like the rest of them. As long as you don't take advantage, we think this is the hoppiest relationship you could ask for.
CLICK THIS LINK TO PURCHASE MELVIN IPA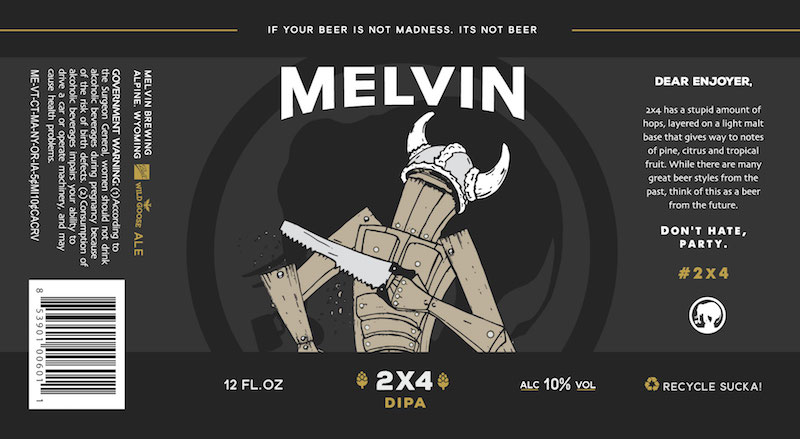 Melvin 2×4 IPA – 2×4 has a stupid amount of hops, layered on a light malt base that gives way to notes of pine, citrus, and tropical fruit. While there are many great beer styles from the past, think of this as a beer from the future.
ORDER MELVIN 2X4 Now BY CLICKING THIS LINK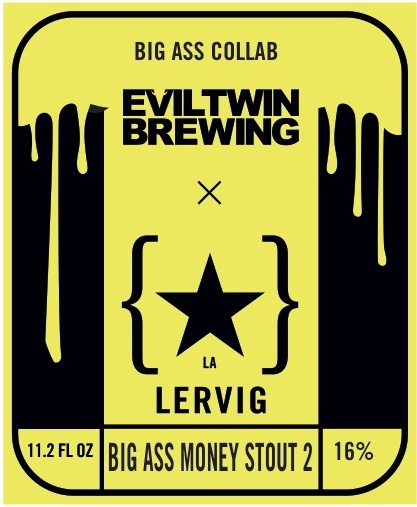 Evil Twin Big x La Lervig Ass Money Stout 2– Bourbon Barrel Aged Imperial Stout brewed with pizza
CLICK HERE TO PURCHASE BIG ASS MONEY STOUT 2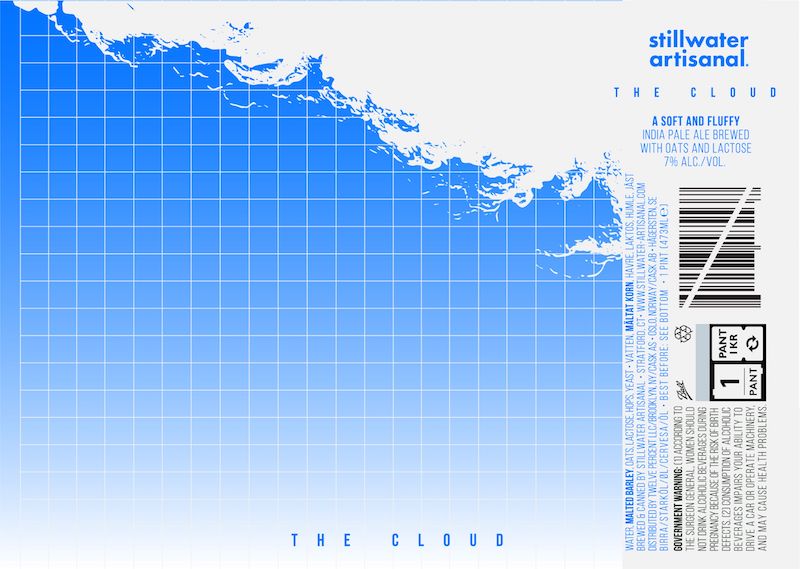 Stillwater The Cloud – A soft and fluffy IPA brewed with oats and lactose
ORDER STILLWATER THE CLOUD NOW