Get $15 Off of VIP Tickets to OC Brew Hee Haw
Continue reading for your promo code to get $15.00 of VIP Tickets to the OC Brew Hee Haw!
Hot off the heels of the successful Sabroso, the BHHP team and the OC Fair are gearing up for the 3rd Annual OC Brew Hee Haw Craft Beer Roundup at opening weekend of the OC Fair July 15-17. Attendees will have the opportunity to enjoy unlimited tastes from more than 80 craft beers with a wide selection of styles ranging from Pale Ales, IPA's, Stouts, Saisons, Hefeweizens and many more. The 3rd Annual Brew Hee Haw has moved to a new location next to the Pacific Amphitheater offering more space and a beautiful scenic view for the craft beer enthusiasts.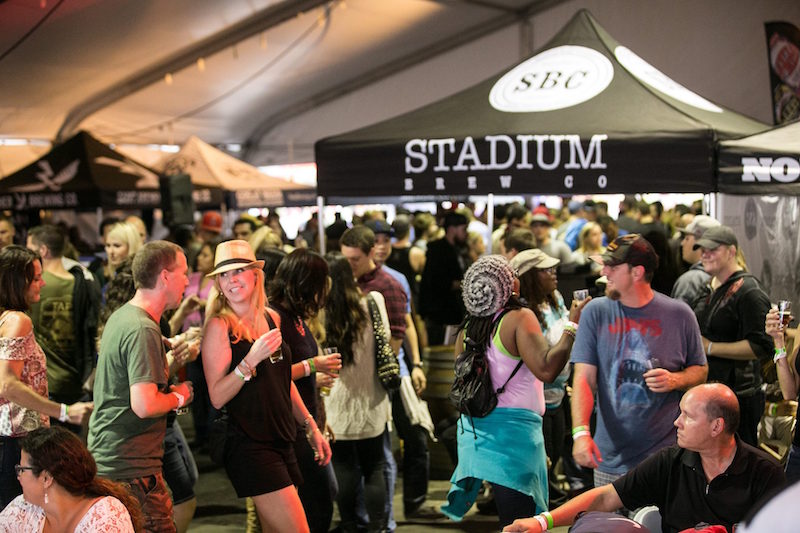 With the addition of a new Friday evening session, guests will have their choice of four tasting sessions from some of the best breweries in the country.  General Admission guests will receive three hours of unlimited tasting and a commemorative festival glass along with music, games and more.  Each session offers a limited number of VIP passes which provides an additional, more intimate hour of tasting with rare and limited release beers, and a special VIP Commemorative Glass.  All passes include free OC Fair admission so attendees can "Come for the Beer and… Stay for the Fair!"
Passes are on sale now at www.BrewHeeHaw.com. General Admission is $50 and $65 for VIP. A limited number of VIP tickets are available for $50 while supplies last. If not sold out, prices day of the will be $60 General Admission and $75 for VIP. The 3rd Annual Brew Hee Haw is for those 21 and over.
Please use the promo code thefullpint to receive $15.00 of VIP Tickets
Brew Ha Ha Productions (BHHP) is Orange County, California's largest and most successful craft beer centric event producer.  It's team brings years of successful event production and business experience along with an inside view of the craft beer industry and its enthusiasts.  Fueled by a desire to promote craft beer, along with a vision of a different kind of beer fest, BHHP has enjoyed unprecedented growth not only in the size of their often sold-out annual events but also with the number and diversity of their unique annual events.  BHHP believes that almost all events can be enhanced by having a craft beer tasting component in it and strives to help the craft beer industry grow through fun, shared, memorable experiences between breweries and the audience developing brand recognition and craft beer loyalty.  A 'For-Profit' organization with a goal of always giving back, BHHP has worked with many non-profits including: Big Brothers Big Sisters of Orange County and Inland Empire, Pediatric Cancer Research Foundation, Yellow Ribbon America, Mental Health Association of Orange County, the Centennial Farm Foundation, South County Outreach, and the OC Fallen Firefighters Relief Fund and has raised awareness and over $90,000 for these organizations.www.BrewHaHaProductions.com