Get 15% Off All Weekend At CraftShack in Honor of The Full Pint 10th Anniversary
[This post is sponsored by our partners at CraftShack. If you would like a hand getting the world out about your beer related business or product, please contact us at [email protected]]
Our partners over at CraftShack are as excited as we are that we are hitting our milestone 10th Anniversary here at The Full Pint. Even if you can't make it to our party in San Diego this weekend, you can plan your own party by ordering some hard to get beers from CraftShack.com. To help sweeten the deal and to help celebrate this monumental moment, craft shack is offering a promo code to receive 15% off your entire order all weekend long. Read on for some very choice beers CraftShack has in stock at the moment and look at the graphic for the promo code.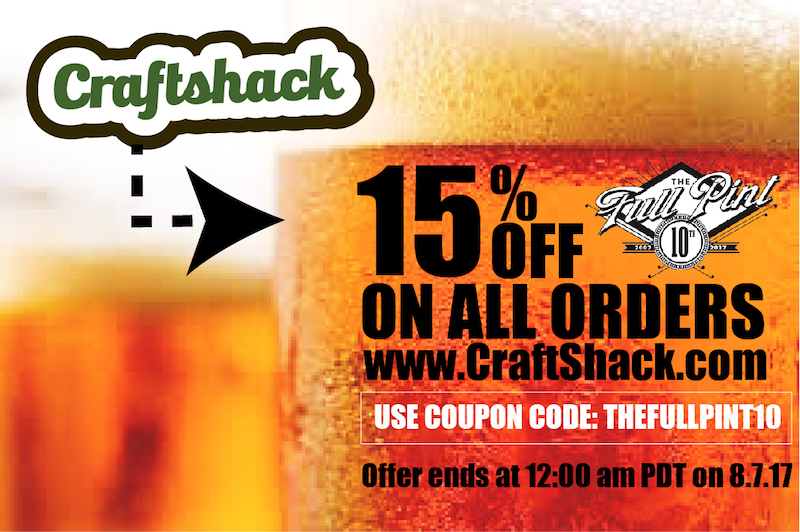 Logsdon Peche n Brett – Our Seizoen Bretta oak aged and loaded with tons of local organic peaches (a pound and a half per gallon).
CLICK HERE TO PURCHASE PECHE N BRETT
Schmaltz / Clown Shoes Shoebelation BA Barleywine – Shmaltz and Clown Shoes Beer team up for the most badass collaboration beer of the summer! Shmaltz blends its Jewbelation 11® with Clown Shoes' Billionaire Barleywine in Wild Turkey bourbon barrels for over two months, creating a fusion of epic flavors. Shmaltz is no stranger to brewing hi-ABV collaborations with many of their close brewery buds (Captain Lawrence Brewing, Cathedral Square Brewery, Terrapin Beer). The limited-edition Shoebelation® clocks in at a whopping 11% ABV, making it a high-octane summer sipper perfect for splitting among friends at your next outdoor gathering
ORDER SHOEBELATION BECAUSE BARLEYWINE IS LIFE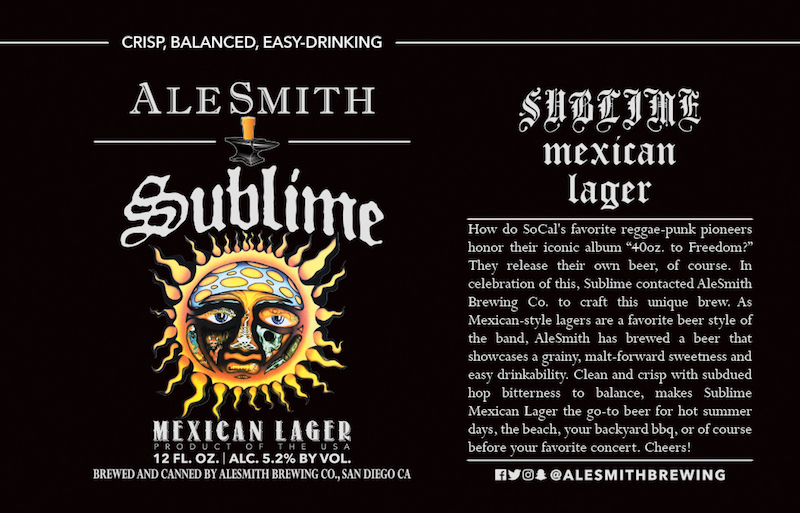 AleSmith Sublime Mexican Lager –  In celebration of the 25th Anniversary of Sublime's release of their iconic album "40oz. to Freedom", Sublime contacted AleSmith Brewing Co. to craft this unique brew. Sublime Mexican Lager is a thirst-quenching, 5.2% ABV twist on a traditional Vienna-style lager highlighted by a grainy, malt-forward sweetness and easy drinkability. It's clean, crisp and balanced with a smooth finish. Cheers!
Acoustic Ales Unplugged Kopi Luwak Chocolate Oatmeal Stout aged in Jim Bean Barrels – Just as the name reads, but tastes even better.