Beer Fest for Beer Geeks Presents: The Rare Experience on November 19
Please read on to receive $5 off tickets by using our promo code.
(LOS ANGELES, CA) — Beer Fest for Beer Geeks, brought to you by Stout Burgers & Beers, presents an extraordinary beer list to celebrate the uniqueness of beer. The Rare Experience beer festival takes place outside of the restaurant's Studio City location from 1:00 pm – 6:00 pm on Saturday, November 19, 2016. The festival features 20 breweries pouring a variety of beers such as sours, barrel-aged and wild ales.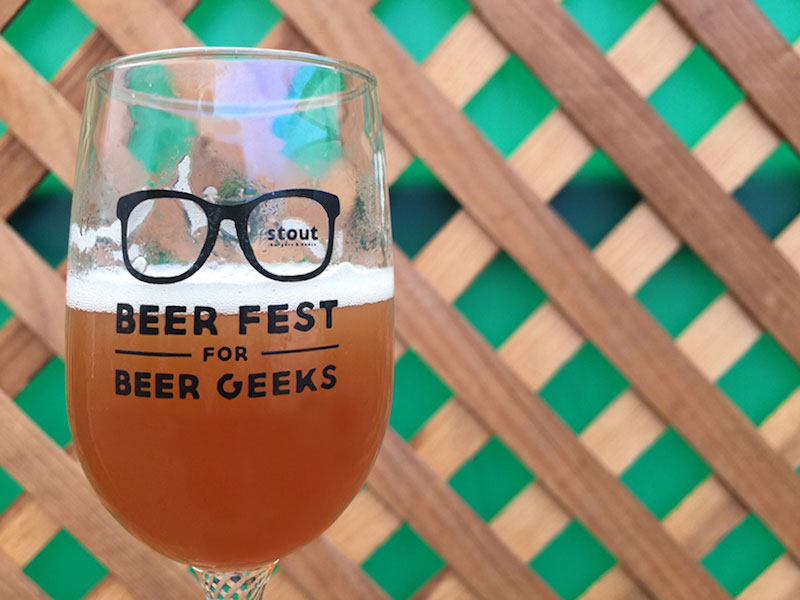 Beer nerds will recognize a few of the more popular breweries attending the festival, including Deschutes, Logsdon, Allagash, Lost Abbey, Cascade, Almanac, Modern Times, Boulevard, Green Flash and more. Some of the rare or unique one-offs come from as close as Los Angeles (like Phantom Carriage Brewery) and as far as Connecticut (extremely rare OEC Brewing) and Nebraska (Nebraska Brewing Company).
"This is a truly unique opportunity where beer fans can get their hands on impossible to find beers," says Joey Anderson, Stout's National Beer Manager. "We work all year long to curate this list. Whether you're a fan of sour, wild or barrel-aged beers, attendees will be blown away with the options available."
VIP access gets ticket holders early entrance at 1:00 pm along with 12 draft drink tickets and three bonus tickets for access to rare, specialty bottles. Regular admission ticket holders receive 10 draft tickets with access to the festival at 2:00 pm.
Use promo code: PINTFEST to receive $5 off any ticket through 11/10, limit 2 uses per customer. 
Tickets can be purchased for $50 general admission and $70 VIP at bit.ly/Rare-Experience-2016
# # #
Links:
Website: beerfestforbeergeeks.com
Confirmed Breweries:
Wiens Brewing, Deschutes Brewery, Logsdon Farmhouse Ales, Allagash Brewing Company, Lost Abbey, Cascade Brewing, Bear Republic Brewing Company, Anderson Valley Brewing Company, Telegraph Brewery, Almanac Beer Co, Modern Times Beer, Small Batch Beer Co., Cellador Ales, Nebraska Brewing Company, Boulevard Brewing Company, Big Sky Brewing, Green Flash Brewing Co., Phantom Carriage Brewery and OEC Brewing (Ordinem Ecentrici Coctores).
Location:
11262 Ventura Blvd, Studio City, CA 91604