8th Annual L.A. Beer Week Kickoff Festival Returns June 18
The 8th Annual L.A. Beer Week will return to the greater L.A. area June 18-26, 2016. The week-long celebration of all things beer starts off strong with the L.A. Beer Week Kickoff Festival presented by the Los Angeles County Brewers Guild. This year's Kickoff event moves into the heart of downtown Los Angeles to the famed Los Angeles Center Studios with a portion of proceeds benefitting local non-profit Food Forward.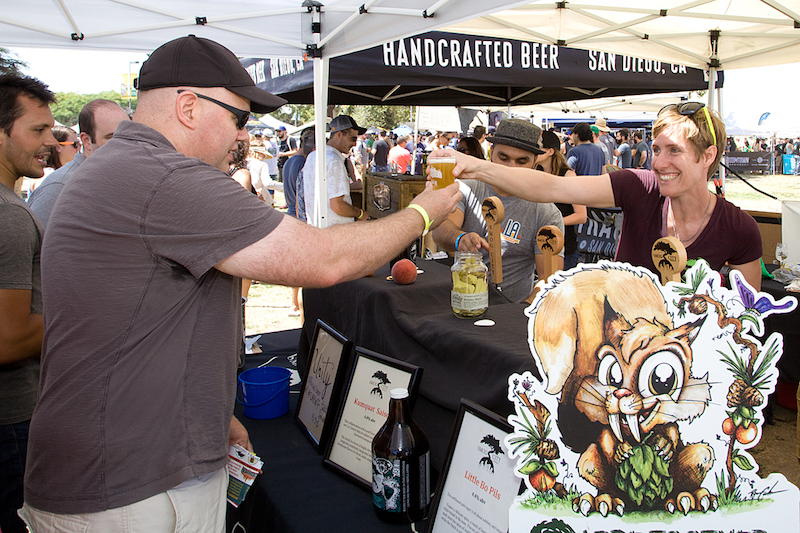 Since the L.A. County Brewers Guild took over the annual Beer Week in 2014, the event has grown from its humble roots at Descanso Gardens and L.A Union Station into the premier L.A. beer event celebrating not only L.A's growing craft brewing community but  craft beer brands across the country and abroad.
The L.A. Beer Week Kickoff  will play host to a record-number 86 breweries this year and will feature the largest-ever showing of L.A.-based breweries –a whopping 46 craft breweries within the county. Additionally, a stellar cast of guest breweries including newcomers Cellarmaker, Societe, Mammoth Brewing, and Sante Adairius will join the ranks of newly distributed Sixpoint and Left Hand Brewing. A full list of participants can be viewed at www.labeerweek.org.
Tickets to the Kickoff are available now and start at $45 for General Admission which includes unlimited tastings and a commemorative glass from 1pm-4pm on June 18th. VIP tickets are $65 and include early access at 12pm and a different keepsake glass. In addition to the epic beer lineup, guests will have access to craft sodas created by the city's best homebrewers, cold brew coffee from 2nd Craft Cold Brewing Company, popular pub games, and a photobooth from Snap Yourself! Live entertainment include a return of fan-favorites The Firkins & the Foeders as well as a very special set from an L.A. Brewers All-Star Band.
For more information on all things L.A. Beer Week, stay tuned with us at The Full Pint and follow @LABeerWeek on Twitter, Instagram, and Facebook. See you at #LABW8!
This post was sponsored by the Los Angeles Brewers Guild. If you would like help promoting your upcoming beer event or beer related content, please contact us by clicking here.