Vote Best Craft Beer of 2016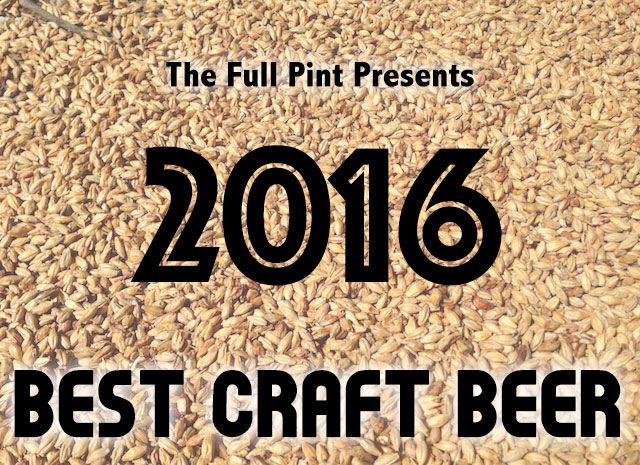 We are wrapping up a monumental year of craft beer here in the US.  With nearly 5,000 breweries filling out the map, there have never been more choices for those who love great tasting beer.  At the end of each year, we nominate some of the standout beers that were new to the calendar year, ones that were fairly obtainable, so we can hold our year end, flagship Best Craft Beer poll.
Let's jump right into the poll shall we. The purpose of this poll is to have fun, get beer drinkers engaged with their favorite breweries, and to see what the most popular new beer of the year is.  While it is fun, we ask that you don't ruin the fun by blatantly cheating the system and making it so nobody wants to participate. Here are some rules and guidelines.
POLL ENDS JANUARY 12th at 5PM PDT. HERE ARE THE RULES AND GUIDELINES!
Vote for one of the beers listed or…
Write in a nominee in the comment section below.
The beer must be new to 2016 (or right on the edge of 2015, but widely distributed in 2016)
We don't advise writing in a beer with a very small bottling or canning run.
We are monitoring logs for blatant cheating.
We encourage you to share this poll with your beer loving friends.
Get your local brewery involved, have them promote this on social media so they have a fighting chance of winning.
Nominations must be defined as craft beer per the Brewers Association. Link: https://www.brewersassociation.org/brewers-association/craft-brewer-definition/
If a beer gains traction as a write in nomination, we will tally the vote and add it to the list.