Best Southern California Craft Brewery?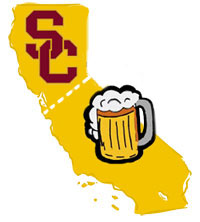 TheFullPint.com is proud to round out our Best <XXX> Craft Brewery Polls with the Best Southern California Craft Brewery Poll.  This poll is to promote some of the greatest brewers in the region and most of all, to have fun.  Vote with spirit, but don't take this too seriously. This will be hard, as many of these breweries make some of the best beer not only in the area, but in the entire world. Please read tips below the list of breweries.
Polls close November 25, 2009 at 5PM PST
[poll id="13″]
A few tips:
You can write in a vote for a brewery not listed.
You won't be able to cast multiple votes on a single network. So if you are at work, and want all your co-workers to vote, have them go home and cast the vote.
If you are having trouble voting, please contact us via the contact form.
Have fun, and spread the word about this poll to your friends.