Hangar 24 Named Top IE Entrepreneur Finalist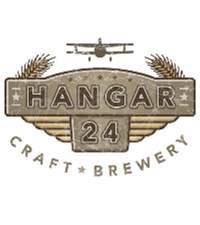 Redlands brewery to vie for Emerging Entrepreneur award at '09 Spirit Awards
Redlands, CA – Dedication in providing the community a quality product has earned Hangar 24 Brewery in Redlands recognition by the Inland Empire Center for Entrepreneurship (IECE) at Cal State San Bernardino. Hangar 24 Brewery is among 23 area businesses that were named finalists in the 2009 Spirit of the Entrepreneur Awards program.
"To be recognized by the IECE is an unexpected thrill," said Ben Cook, Hangar 24 Brewery owner and master brewer. "To see the community embrace our product has always been inspiring. To receive this honor sets the bar even higher to live up to a standard that is expected. Nobody knows Inland Empire business better than the IECE and it is an honor to be associated with the 22 other finalists."
The IECE will honor winners in eight separate categories during its annual black-tie gala, which will take place at the Riverside Convention Center on Nov. 18.
Finalists in the Emerging Entrepreneur category are as follows:
Ben Cook – Hangar 24 Craft Brewery LLC, Redlands
Sarah Cullins – Finesse Personnel Associates, Riverside
Erik Ricardo – Double Barrel Environmental Services, Riverside
Other categories to be honored at this year's awards are, Service Industry Entrepreneur, Technology Entrepreneur, Supporter of Entrepreneurship, General Entrepreneur, Social Entrepreneur, Innovator Entrepreneur and Family Business Entrepreneur. A complete list of candidates can be found at www.inlandspiritawards.com.
"This year's group of finalists is very impressive," said Mike Stull, director of the Inland Empire Center for Entrepreneurship. "The Inland Empire region continues to be a hotbed for entrepreneurial activity, and our upcoming awards program recognizes the entrepreneurial spirit that each of the finalists exhibit through the businesses they've created and grown."
Hangar 24 Brewery opened in the spring of 2008, fulfilling the dream of Ben Cook and wife Jessica. Cook is a former employee of the Anheuser Busch brewery in Van Nuys, and is a graduate of the Master Brewer Program at UC Davis.