Best Midwest Craft Brewery ?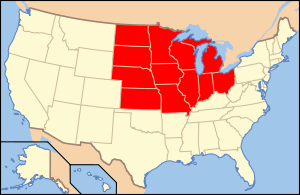 Cast your vote for the Best Midwest Craft Brewery. Represent your favorite local beer by not only casting your vote, but leaving feedback using the comment feature. There are 30 breweries to choose from, but sure enough, somebody will comment on the fact that a great local craft brewery is missing. If there is a large number of write ins, we will tally them up.
Learning from previous polls, we have added more breweries than any other poll we have run. Voting ends April 28, 2009 3PM PDT.
Please note that this is done in the spirit of loving beer and having pride in your local craft brewery. The comment section is underneath all 30 of the nominated breweries.
[poll id="9″]