Podcast EP 214 – Hop Hands SZN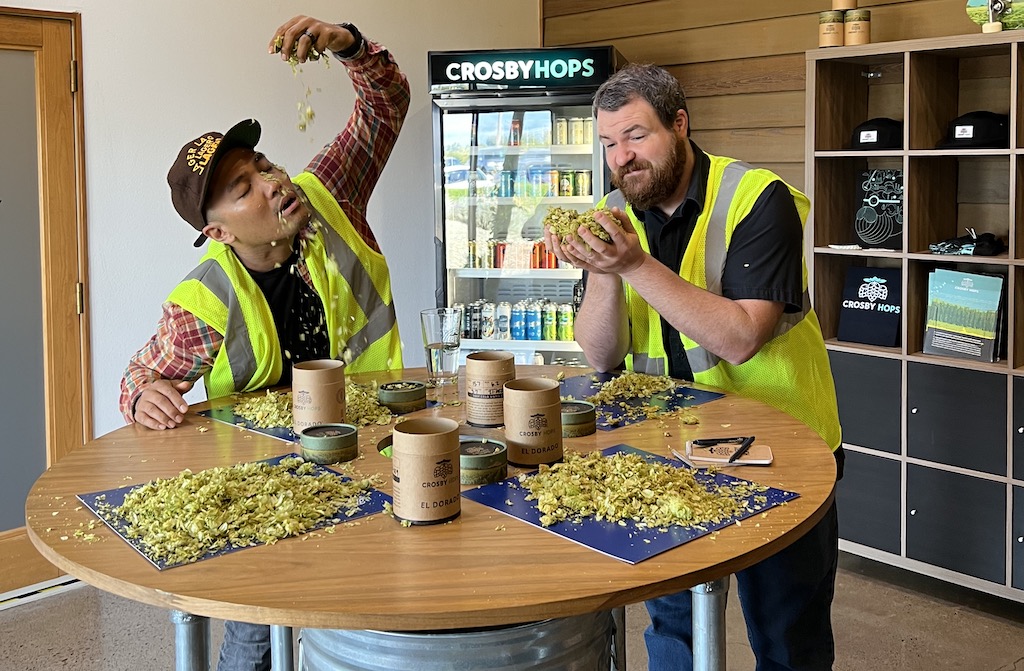 We are joined by co-host Andy Carter of the California Homebrewers Association where we dicuss many beer related topics including:
– Predictions prior to Untappd festival.
– Hop Season.
– US hop harvest explained.
– Wet hopped /fresh hop beers.
– An update on Stone Brewing's hazy IPA endevours.
– Deschutes working mainstream crossover.
– Dogfish Head and Sam Adams talk.
– Always stout season?
And much more!

We'd like to thank our sponsor Pure Project, a small batch San Diego brewery making the finest barrel aged sours, stouts, hazy and clear IPAs. CA and NV residents can have Pure Project shipped directly. Listeners of The Full Pint podcast can receive 15% off their order by visiting purebrewing.org/fullpint.
We'd also like to thank our sponsor Radiant Beer Co., which is now fully opened in Anaheim. Please visit radiantbeer.com, sign up for their newsletter to receive 15% off your first tasting room visit.
Please check out these resources if you are a member of the craft beer industry and need help.
National Women's Law Center – https://nwlc.org/
Department of Fair Employment and Housing – https://www.dfeh.ca.gov/
Project When – https://projectwhen.org/resources/how-to-report-workplace-harassment-incidents/