The Full Pint Podcast EP 49 – Creature Comforts Brewing
Javi sits down with Adam Beauchamp, David Stein and Chris Herron of Creature Comforts Brewing. Items of discussion include what it's like opening a craft brewery in Georgia, what it was like opening a small brewery in the backyards of SweetWater and Terrapin Beer, the overall climate of the beer industry and much much more.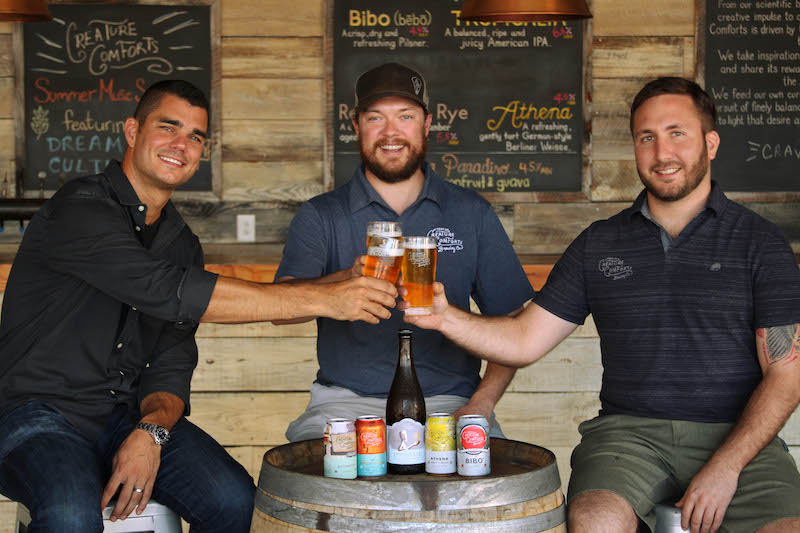 We are so happy that you tune in each and every week to The Full Pint Podcast. With your listenership, show sharing and high ratings giving, it is helping us grow this show.  Oh, you haven't shared or rated our show yet? Please take 30 seconds to do that.
HAVE THE FULL PINT DO A LIVE READ OF YOUR SCRIPTED COMMERCIAL ADVERTISING YOUR BREWERY OR BEER RELATED PRODUCT, EMAIL US AT [email protected]