Four Brewers | Tea In Your Underpants
Season 1, Episode 13 – This week on 4B: English IPA, English porter, and two homebrews with issues.
[Player above not working? Download here.]
Welcome to lucky episode thirteen of Four Brewers! This week is a bit all over the place for us. We kick the show off with what is probably one of the most tradition and easy to find IPAs on the market, Samuel Smith's India Ale. India Pale Ale tends to be a very regional beer, meaning that it can vary widely in translation. East coast IPA, for example, is thought of as being more balanced and malt forward, and greatly influenced by traditional English IPA. Keeping with that logic, one would think that this IPA from Samuel Smith's would be a malt bomb of an IPA. But that's actually not the case here. While this IPA is indeed quite balanced as far as IPA goes, the malt backbone is actually quite pleasant and not very dominating. It has a nice bitterness and comes off quite refreshing. It's totally worth trying out sometime, and will give you an idea of what an actual English IPA is all about.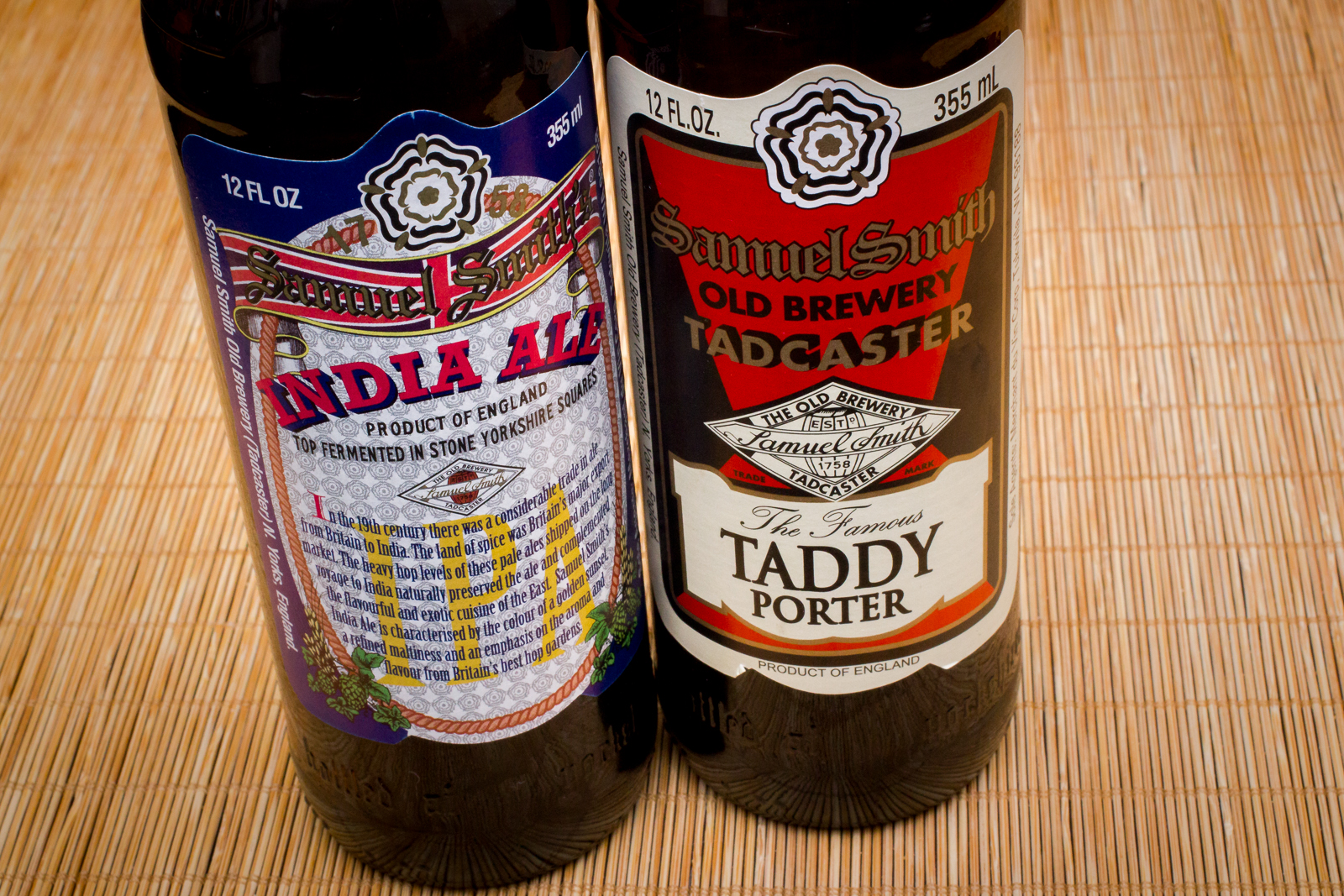 Sticking with Samuel Smith's, we dive into their Taddy Porter. This is again, another fine example of a traditional English beer. The beer style "porter" has been around for quite a long time, and many American craft breweries have their own delicious takes on it. It's nice to get back to the roots of the style, and Taddy Porter is a great example, among many others.
Feature: Homebrew – Jason's SMaSH IPA, and Nagel's "Yellow Submarine" Saison.
Jason finally brewed a beer for the show! Awesome! Keeping things simple, he decided to go with a SMaSH (Single Malt and Single Hop) beer. The base malt in this brew is all 2 row base malt, and the hops are Mosaic. Jason talks about his first time fermenting beer in a bucket, we get off on the wonderful grapefruit aroma, and analyze an off-aroma present in the beer.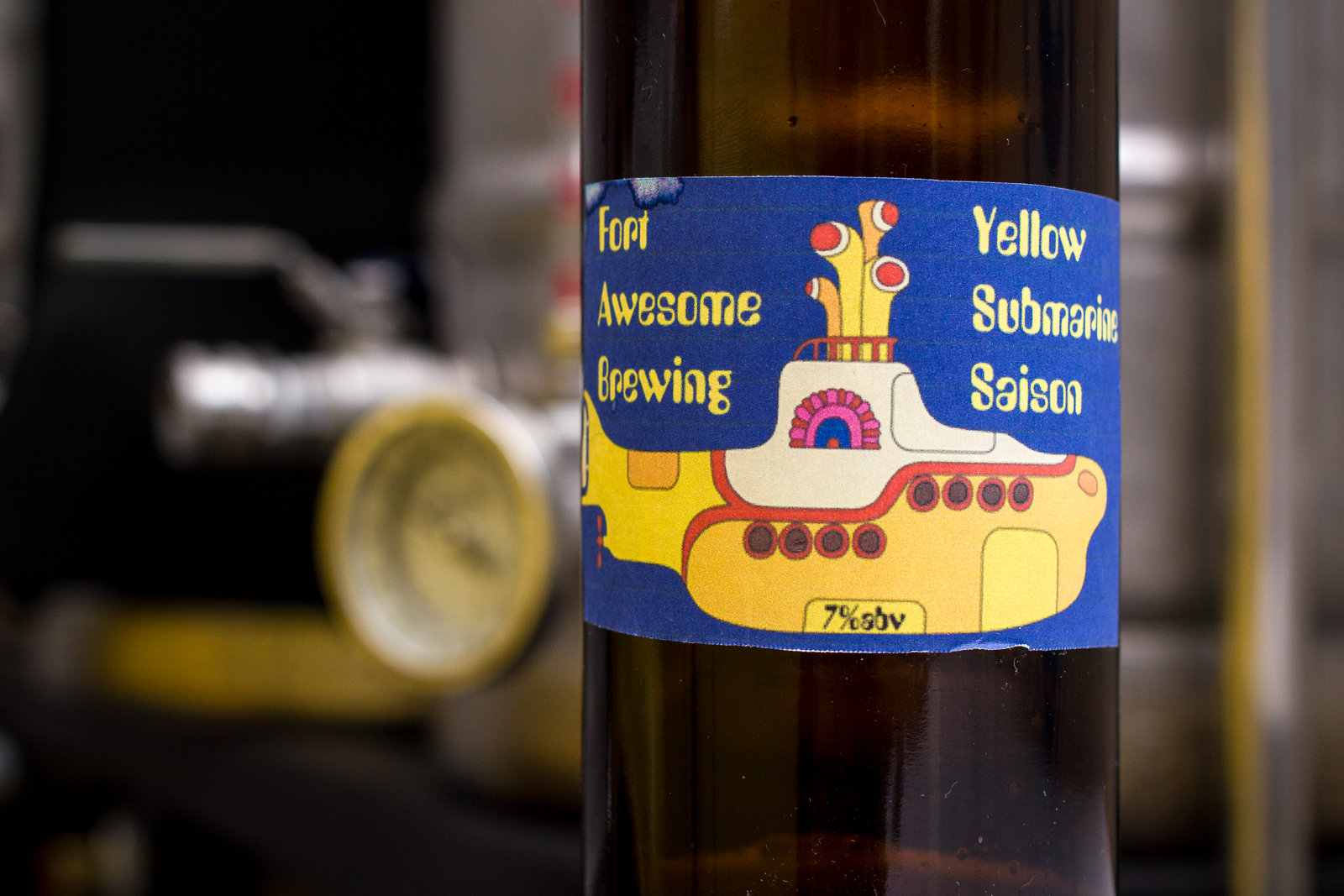 Next up is Greg's "Yellow Submarine" saison. Greg talks about his not-so-efficient brewday (we've all been there), as we tangent into politics and other nonsense.
See you next week! Make some beer!
Subscribe to the show:
RSS
iTunes – While you're there, give a review of the podcast!
Stitcher
Thumb us up on Facebook:
facebook.com/fourbrewers
Follow us on Twitter:
twitter.com/fourbrewersshow
Got a question? Feedback? Email us:
feedback at fourbrewers dot com.
Help support Four Brewers!
Donate via PayPal