Four Brewers | Straight Outta Massachusetts
Season 1, Episode 15 – This week, We 'mule' some beer from Massachusetts and up our game with live Google Hangout + IRC Chatroom! 
[Player above not working? Download here.]
This week on the show, Greg brings in two beers brought by houseguests @2BeerGuys and @aljpeace from coastal Massachusetts. They were in town for Disneyland and the 2014 Beer Bloggers Conference and left some fun session beers from Notch Brewing Co in the fridge–  Hootenanny Berliner Weisse and Černé Pivo. Jason hand-muled his beers. Mystic Brewing's Day of Doom, and Spencer Brewery's Trappist Ale.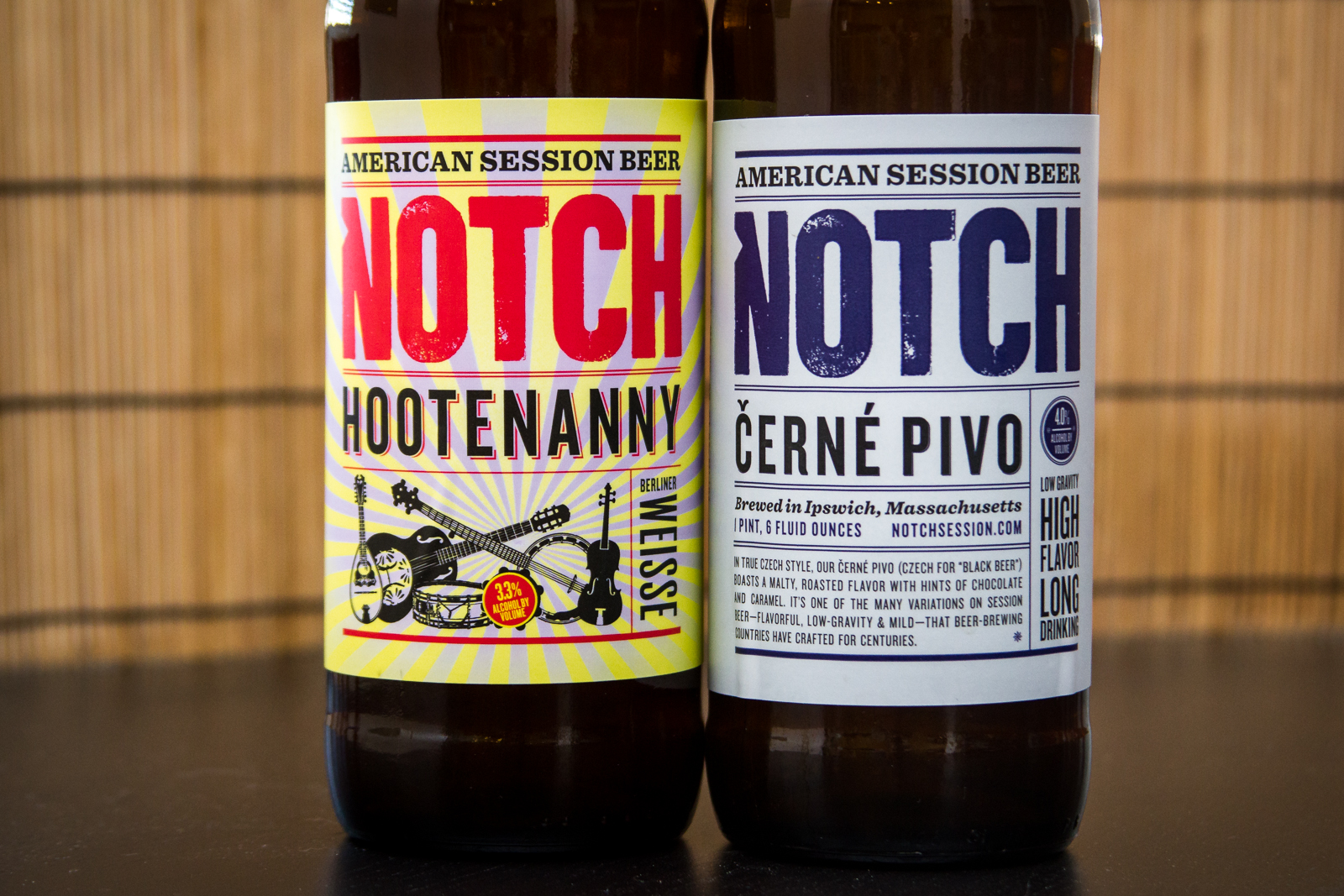 With Notch's Hootenanny, we discuss common off flavors in some Berliner Weiss' like butyric acid, present from oxygen getting in a sour mash. Notch's is clean and lacto-tart! We also discuss clarity in the style.
We loosen the belt one notch for Notch Brewing's Černé Pivo, and are shocked by something that is commonly present in dark lagers, but not in this beer. Is it weird? Good? Bad? Listen and find out!
Spencer Trappist Ale is up next…you know, America's first and only Trappist brewery? Opinions of this brewery's Trappist designation have varied widely among beer geeks…but their beer? It caused a chant. Is it Monkenweizer? Freedom Trappists!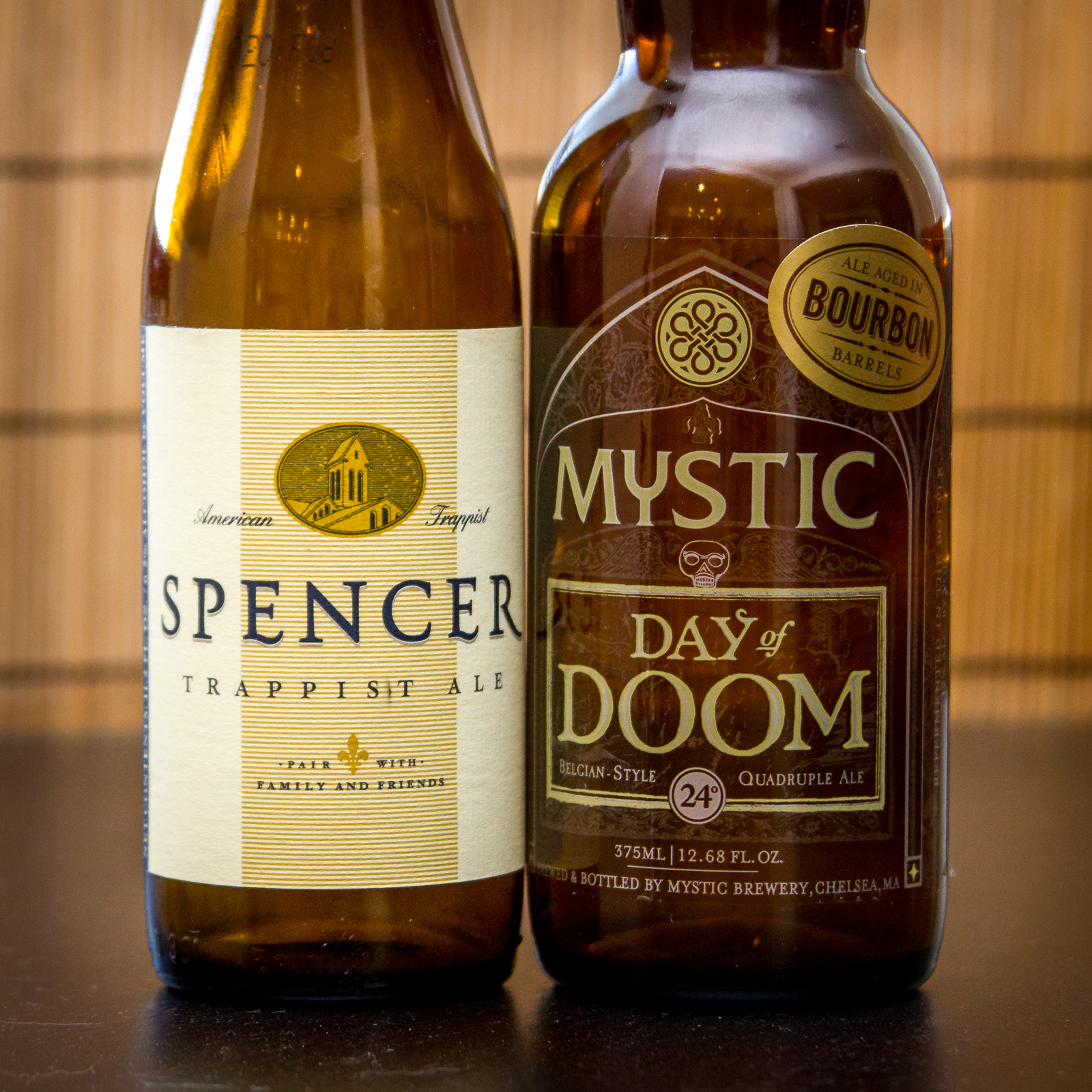 Does Jason have right-place-right-time antics? It sure does appear that way, because he scored an exclusive bottle of a pretty awesome brew. Redstone Liquors delivered a bouncing baby Masterson Rye Whiskey Bourbon Barrel aged Day of Doom quad from Mystic that's very "mystic." Regardless, it's a fricken bourbon barrel quad, and the flavors parfait very nicely.
Overall, our trip to Massachusetts was a complete success.
Subscribe to the show:
RSS
iTunes – While you're there, give a review of the podcast!
Stitcher
Thumb us up on Facebook:
facebook.com/fourbrewers
Follow us on Twitter:
twitter.com/fourbrewersshow
Got a question? Feedback? Email us:
feedback at fourbrewers dot com.
Help support Four Brewers!
Donate via PayPal