Four Brewers | Tired Hands Brewing Company
Season 3, Episode 12 – This week, we try to figure out exactly why Tired Hands Brewing Company's hands are so tired. Spoiler: we still don't know, but you should still listen to the episode.
This week on the show, we're drinking beers from the whalez-bro-brewery outta Pennsylvania known as Tired Hands Brewing Company. Their beers are difficult to get in SoCal (they don't distribute here), but our good friend, Dr. Zack, came up on a massive shipment and was kind enough to share some cans with us. SWEET.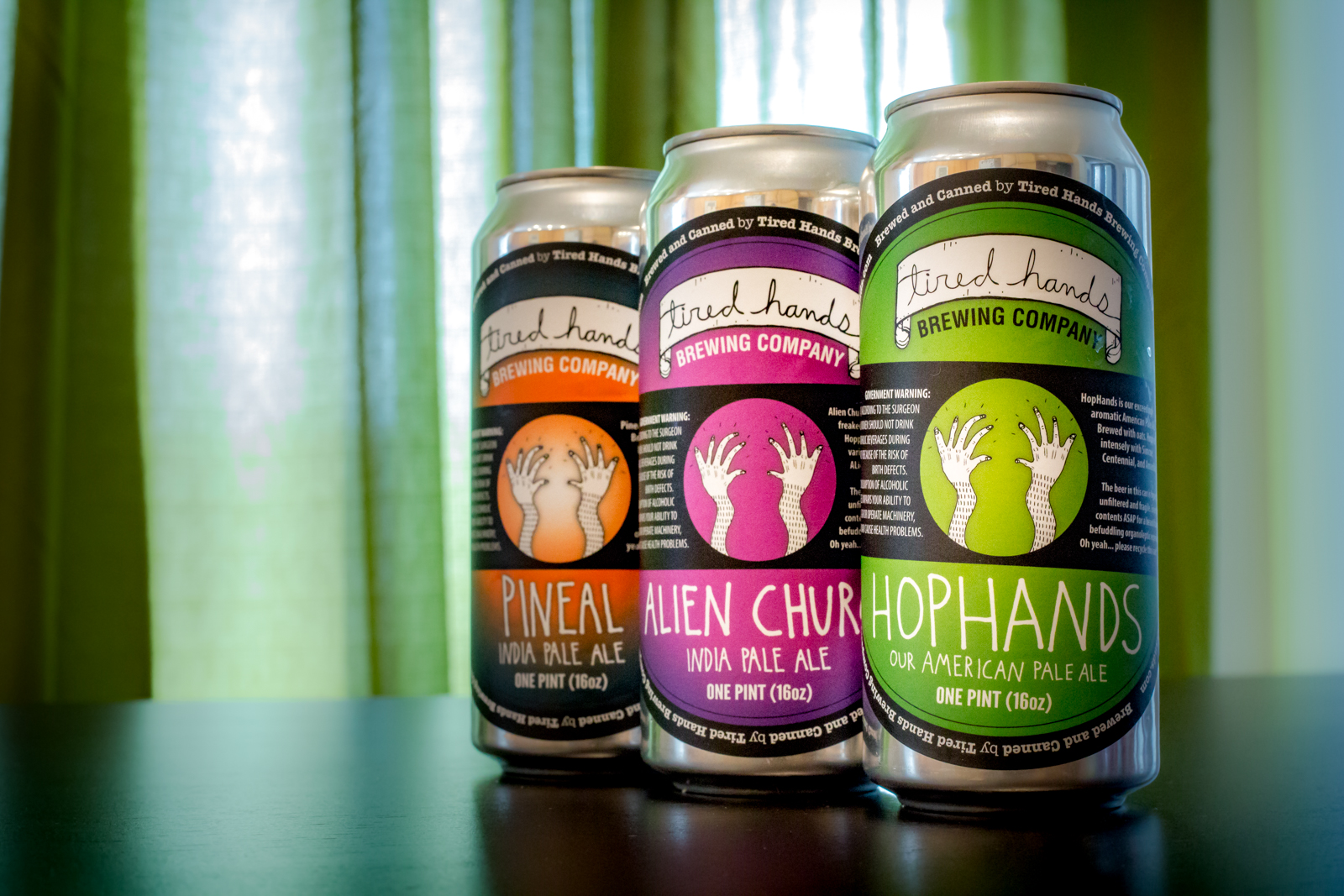 Before we get into the beers, we open up the 4B Mailbag and answer some questions about dry-hopping and where to acquire some good beer in Cleveland, Ohio. Want to send us a question? Hit us up at [email protected].
First up is Hop Hands. Without giving too much away, this beer was the best of the bunch. It should be said that all three beers that we sampled were murkier than potato soup, which was to be expected, I guess. They were all served from cans (ICYMI above) and were all consumed within about three weeks of the canning date. Just remember that while you're listening to the episode.
Next up is Pineal. Matt explains to us exactly what the word "Pineal" means on the show, so don't bother to Google the definition or anything. Just listen to the show, because that's why were here, right? Sure! This beer was, um, well…it was good, but had its flaws, to say the least.
We end the show with Alien Church, and I'm not going to say anything more about that beer.
Also, Matt takes a potty break during the show. Yay!
BREW THE SHIT OUT OF IT.
Beers from this week's episode:
Tired Hands Brewing Company – Hop Hands
Tired Hands Brewing Company – Pineal
Tired Hands Brewing Company – Alien Church
Direct audio: MP3
Subscribe:
iTunes: Audio / Video
RSS: Audio / Video
Stitcher
YouTube (Videos)
Support the show:
Patreon
PayPal
4B Social Media:
Facebook
Twitter
Instagram
tumblr
Flickr
Snapchat
Email 4B: [email protected]
Leave us a voicemail: (213) 316-8699