Four Brewers | This Quad is On Point, Man!
Season 4, Episode 6 – This week, Mike Kirshner sends us not only his homebrew, but also some totally whale-worthy brew from Jester King Brewery.
Don't wait in line for Pliny the Younger! Get your raffle tickets for the Beachwood BBQ 6th Annual Pliny Fights Cancer Charity Raffle before February 18th! All proceeds go to the Melanoma Research Foundation in memory of Tony Carbone.
Jester King Brewery is a mainstay on the Four Brewers podcast. Anytime something new comes around from JK, you know we're gonna jump on it and feature it on the show. This week, we got our grubby little hands on the latest white-whale to come out of the Texas beer scene by way of longtime 4B listener, Mike Kirshner. We're also drinking some homebrew from Mike (he's an awesome homebrewer, by the way…)!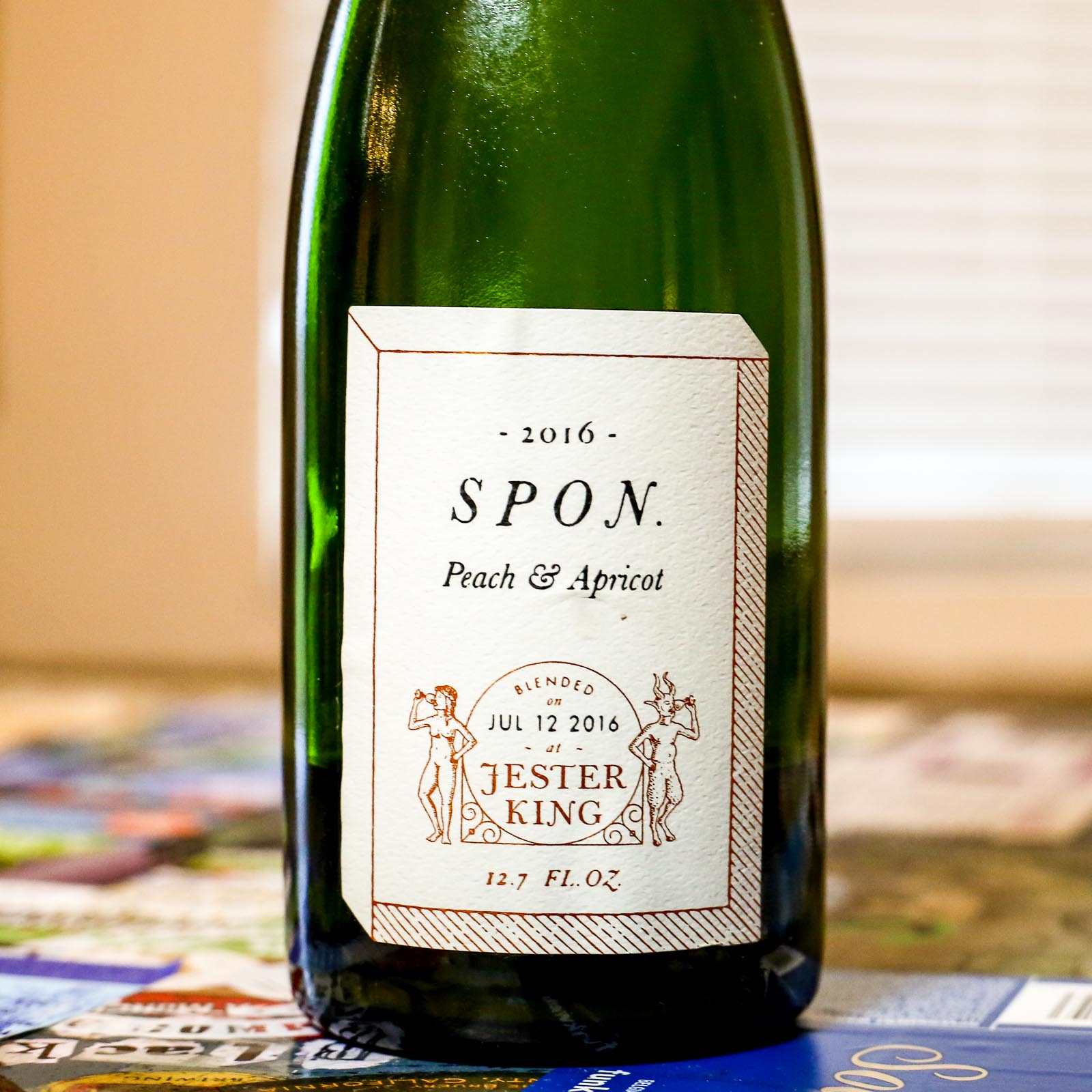 Kicking things off is a super-sessionable mild from Jester King brew that clocks in at a mere 2.9% alcohol by volume named, Commercial Suicide. If there's anything we love, it's tasty brew that can be enjoyed all afternoon. Kollaborationsbier and Noble King follow up this delicious, slightly tart mild, making way for the beer we all came here for, Jester King's gueuze-style wild ale, SPON Méthode Gueuze. Matt also got his hands on a variation of SPON made with peach and apricot, and yes, it's tasty af.

We wrap up the episode with four homebrews from Mr. Kirshner that we previously featured on an episode that (due to technical issues) didn't make it to the podcast feed. We've featured Mike's homebrew on the show before and are obviously always happy to feature killer homebrew from him and anyone else who wants to send their homebrew our way.
Thanks to Mike for providing the Jester King beers and the homebrew!
BREW THE SHIT OUT OF IT.
Want to watch the unedited, live video recording of this episode? Check it out:

Beers from this week's episode:
Jester King Brewery – Commercial Suicide Oaked Farmhouse Mild
Jester King Brewery – Kollaborationsbier
Jester King Brewery – Noble King
Jester King Brewery – SPON – Méthode Gueuze 2 (2016)
Jester King Brewery – SPON – Peach & Apricot (2016)
Direct audio: MP3
Live Video Recording: Session 49, Episode 1
Subscribe:
iTunes: Audio / Video
RSS: Audio / Video
Google Play Music
Stitcher
YouTube (Videos)
Support the show:
Patreon
PayPal
4B Social Media:
Facebook: http://facebook.com/fourbrewers
Twitter: http://twitter.com/fourbrewersshow
Instagram: http://instagram.com/fourbrewers/
tumblr: http://fourbrewers.tumblr.com/
Flickr: http://flickr.com/photos/fourbrewers
Snapchat: https://www.snapchat.com/add/fourbrewers
Email 4B: [email protected]
4B Theme Song: The Sleeping Sea King