Four Brewers | Prairie, Marz, Ironfire, Coronado, and Kern
Season 4, Episode 7 – This week on the show, Jason and John are flying solo with some shelf randos.
Don't wait in line for Pliny the Younger! Get your raffle tickets for the Beachwood BBQ 6th Annual Pliny Fights Cancer Charity Raffle before February 18th! All proceeds go to the Melanoma Research Foundation in memory of Tony Carbone.
There comes a time in every podcaster's career where scheduling conflicts, natural disasters, car troubles, family issues, or even sickness get in the way of producing content. What's a podcaster to do? Skip a week? Play a re-run? Or, how about power through and get the job done. We here at Four Brewers always choose the latter, no matter what.
Due to the scheduling conflicts that often arise between four beer-drinking dudes with lives of their own outside of their podcast, Greg and Matt couldn't make it for what would normally be a three-episode recording session. Rather than skip a week, we're keeping our promise to never miss an episode of Four Brewers. Jason and John decided to get together and have some light fun drinking whatever they could scrounge up at the local liquee (sic) store.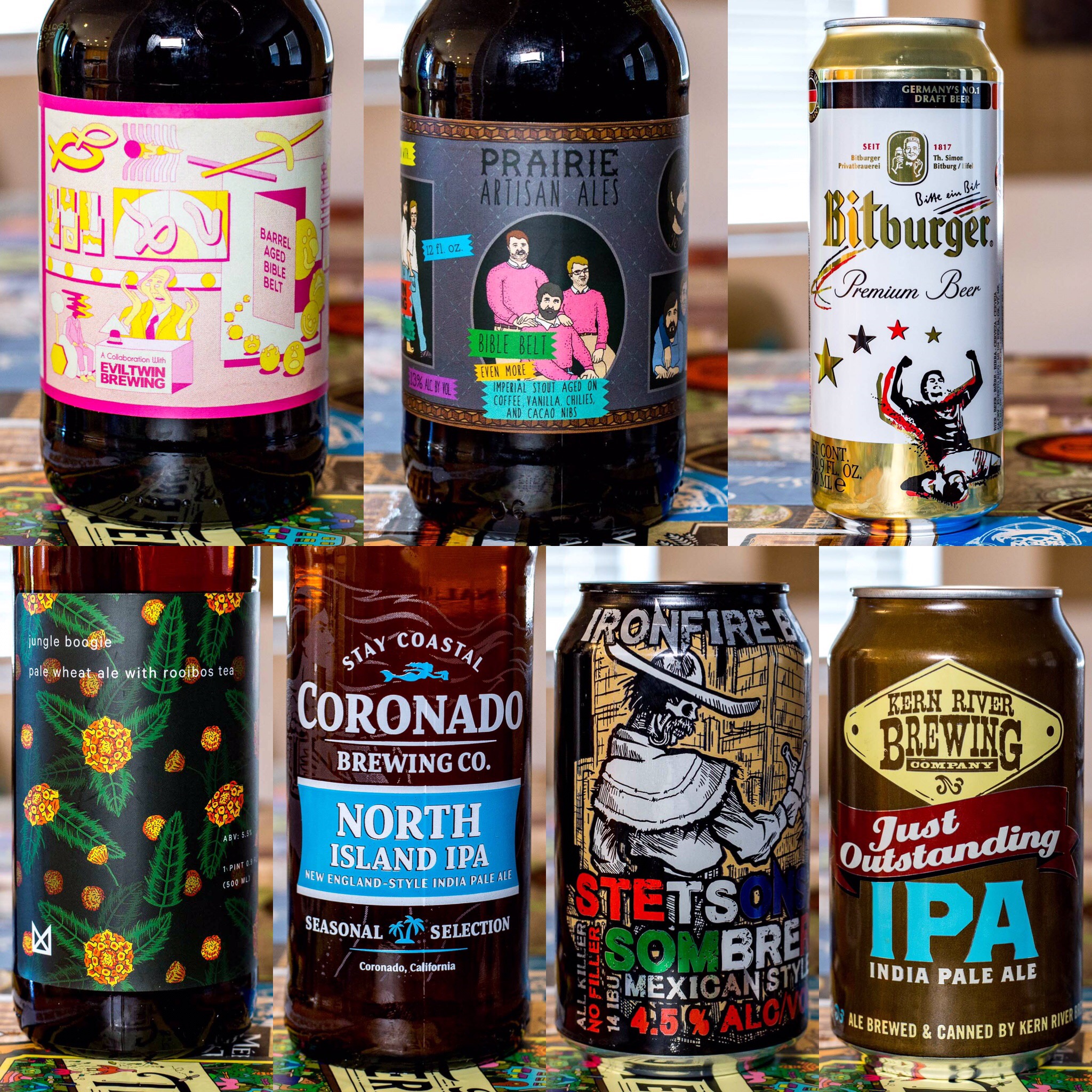 The beers on this week's episode range from light and hoppy to sour and barrel-aged. John picked out some beers from Gerrards Market in Redlands, California, with a little help from the almighty Mo, Gerrards' Beer Cave dweller and expert.
So, worry not, friends. Rest assured that there will always be a new episode of you're favorite beer podcast ever week, as well as a new episode of Four Brewers, even if it means being a host or two light.
We'll be there for you [/Friends theme song].
BREW THE SHIT OUT OF IT.
Want to watch the unedited, live video recording of this episode? Check it out:

Beers from this week's episode:
Bitburger Braugruppe – Bitburger Premium Pils / Premium Beer
Kern River Brewing Company – Just Outstanding IPA
Coronado Brewing Company – North Island IPA
Monkish Brewing Co. – Vellichor (w/ Raspberries)
Marz Community Brewing Co. – Jungle Boogie
Ironfire Brewing Company – Stetsons And Sombreros
Prairie Artisan Ales – Bible Belt (2016)
Prairie Artisan Ales – Barrel Aged Bible Belt
Direct audio: MP3
Live Video Recording: Session 50, Episode 1
Subscribe:
iTunes: Audio / Video
RSS: Audio / Video
Google Play Music
Stitcher
YouTube (Videos)
Support the show:
Patreon
PayPal
4B Social Media:
Facebook: http://facebook.com/fourbrewers
Twitter: http://twitter.com/fourbrewersshow
Instagram: http://instagram.com/fourbrewers/
tumblr: http://fourbrewers.tumblr.com/
Flickr: http://flickr.com/photos/fourbrewers
Snapchat: https://www.snapchat.com/add/fourbrewers
Email 4B: [email protected]
4B Theme Song: The Sleeping Sea King