Four Brewers | Pizza Port, Port Brewing, Trillium, and Noble Ale Works
Season 4, Episode 5 – This week, we're going full blown IPA.
This week on the show, we are drinking a massive amount of IPA. Not only are we drinking IPA from Pizza Port Brewing Company, Port Brewing Company, and Noble Ale Works, we're drinking some IPA whales from the legendary New England IPA whale farm, Trillium Brewing Company. That's right folks! We've got some juice on the show this week and a mini IPA showdown.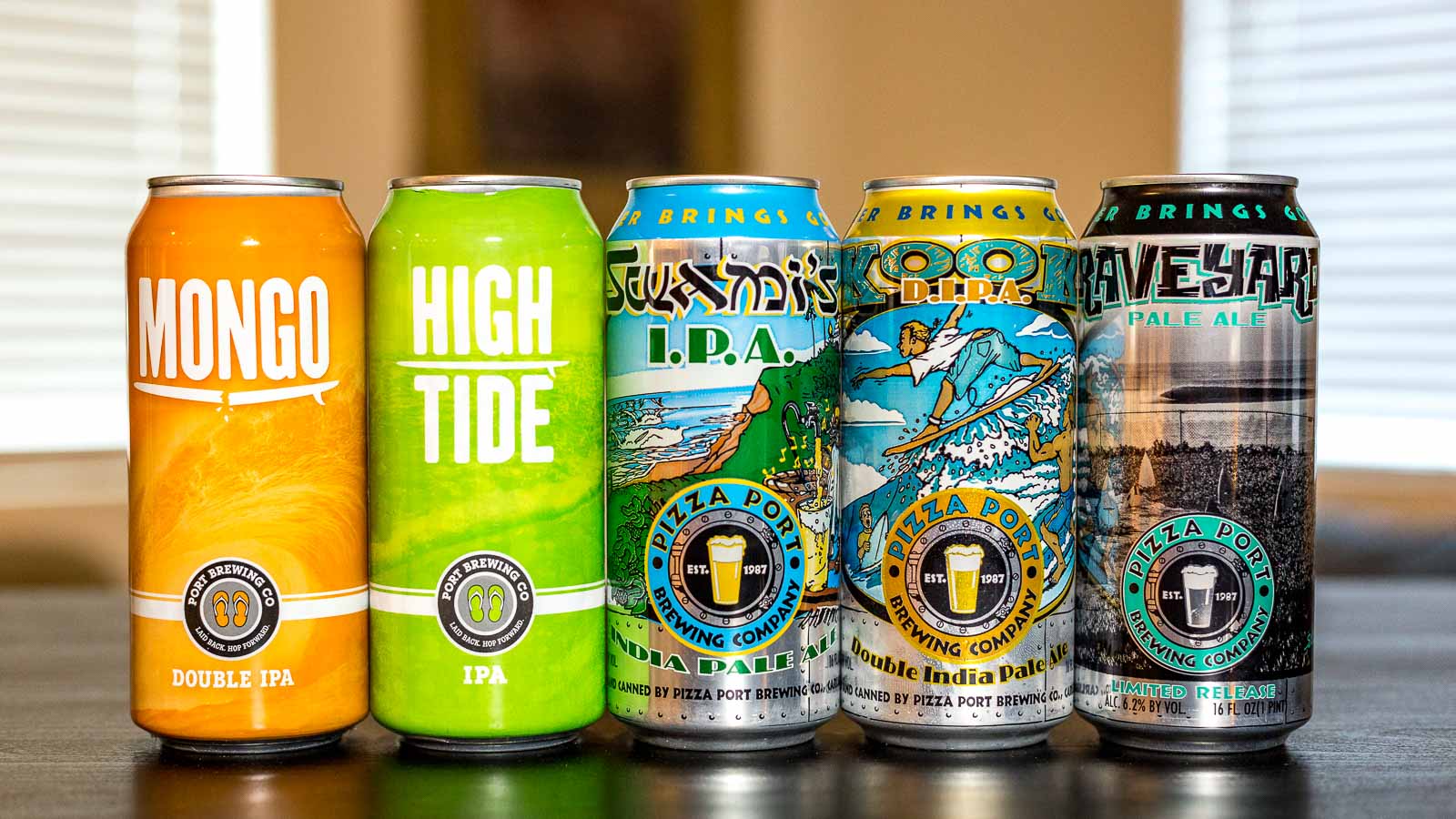 So, here's what happened. We were thinking of ideas for a show and it dawned on us that Port Brewing Company recently released some of their well-known IPA in cans. Since Pizza Port Brewing Company has been releasing their beers in cans for quite a while now, we thought, "hey! why not try them side-by-side to see which beers are best?" And now, here we are!
A lot of folks tend to get confused with the Port Brewing/Pizza Port/Lost Abbey brand of beers. Just to keep things simple, all of the breweries are owned by the same people. But just because they're owned by the same people, doesn't mean that they're the same brewery. Port Brewing Company and The Lost Abbey brew out of the same brewhouse, while Pizza Port Brewing Company is actually a brewery that makes beers that were originally formulated by many of the small Pizza Port brewpubs in the San Diego area. Still confused? It's ok. We get into it a little deeper during the show.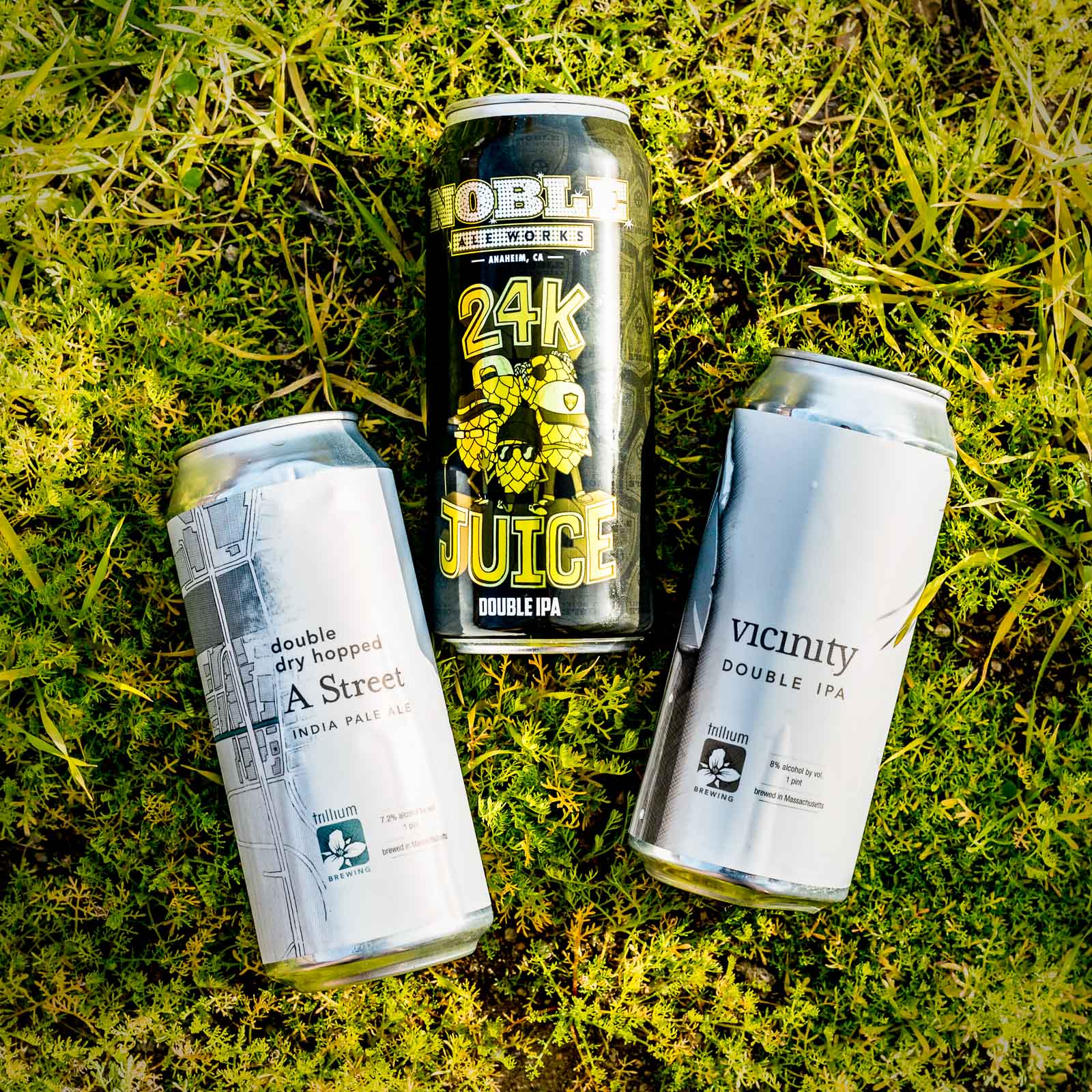 After the showdown (and a refreshing dive into the 4B Mailbag), we wrap up with two juice bombs from Trillium Brewing Company, and Noble Ale Works' latest New England-inspired IPA, 24K Juice.
BREW THE SHIT OUT OF IT.
Want to watch the unedited, live video recording of this episode? Check it out:

Beers from this week's episode:
Pizza Port Brewing Co. – Graveyard's Pale Ale
Pizza Port Brewing Co. – Kook D.I.P.A.
Pizza Port Brewing Co. – Swami's IPA
Port Brewing Company – Mongo Double IPA
Port Brewing Company – High Tide Fresh Hop IPA
Trillium Brewing Company – Double Dry Hopped A Street IPA
Trillium Brewing Company – Vicinity
Noble Ale Works – 24K Juice
Direct audio: MP3
Live Video Recording: Session 49, Episode 2
Subscribe:
iTunes: Audio / Video
RSS: Audio / Video
Google Play Music
Stitcher
YouTube (Videos)
Support the show:
Patreon
PayPal
4B Social Media:
Facebook: http://facebook.com/fourbrewers
Twitter: http://twitter.com/fourbrewersshow
Instagram: http://instagram.com/fourbrewers/
tumblr: http://fourbrewers.tumblr.com/
Flickr: http://flickr.com/photos/fourbrewers
Snapchat: https://www.snapchat.com/add/fourbrewers
Email 4B: [email protected]
4B Theme Song: The Sleeping Sea King