Four Brewers | The 4B Flight: Funky Buddha Brewery – Floridian Hefeweizen
The 4B Flight 3.0, Episode 1 – Continuing with the box o' beers from Phil Lorenzini, we're drinking two more brews from Funky Buddha Brewery.
Welcome to the Spring edition of The 4B Flight! The 4B Flight is a biannual series in which we do one standard episode of Four Brewers, followed by six mini episodes for an entire week! The 4B Flight is served up in Spring and Autumn. Enjoy!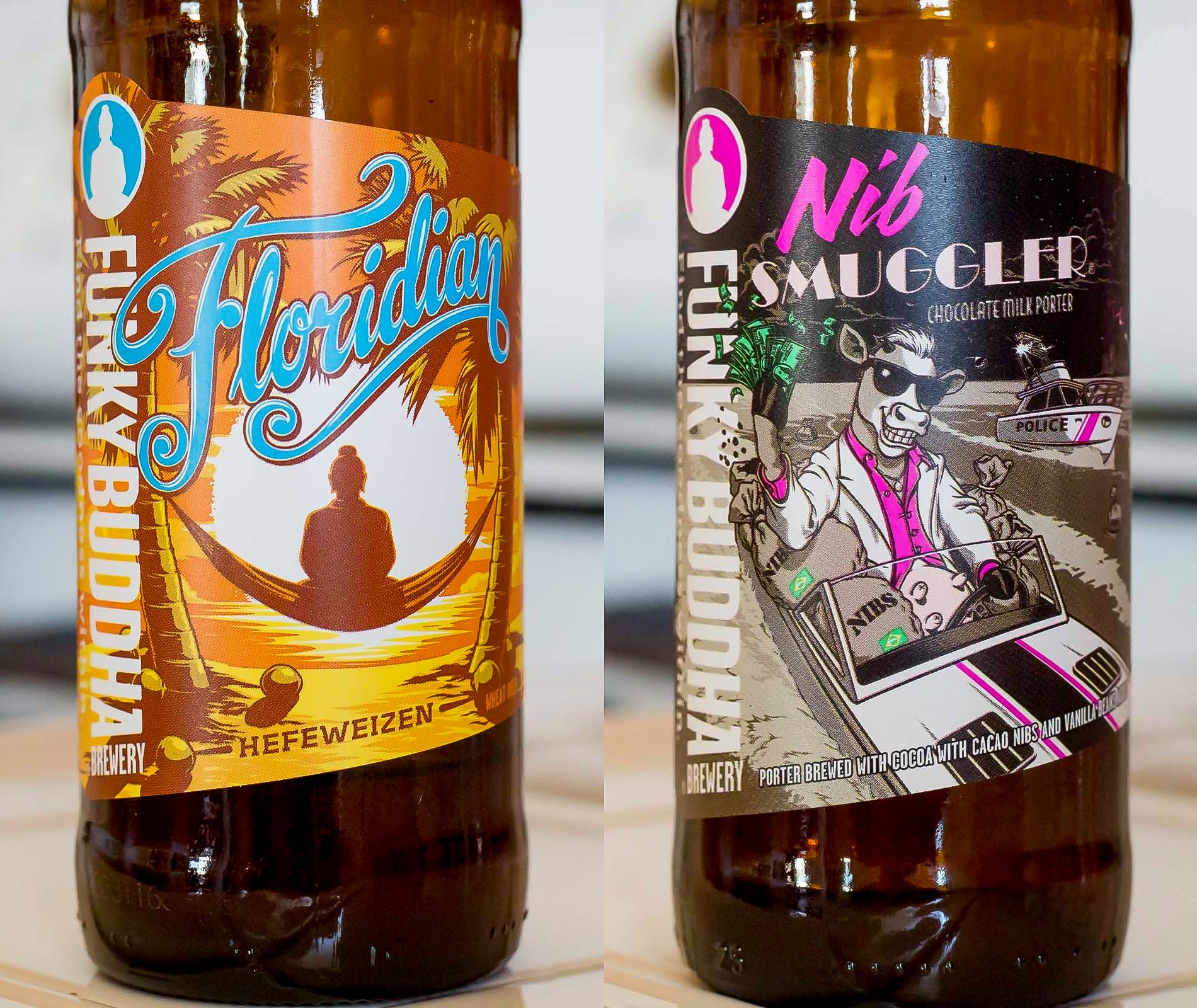 Today, on day one of The 4B Flight, 3.0, two more beers from Funky Buddha! The first beer is a seemingly standard, yet tasty American-style Hefeweizen, and the second beer is a chocolatey-delicious milk stout made with cacao nibs.
Huge thanks to Phil for hooking us up with these beers. Phil is a long time listener of the show, going back to the NBT days, and we're lucky to have him as a listener.
Catch The 4B Flight 4.0 in October of 2017!
BREW THE SHIT OUT OF IT.
Beer from today's episode:
Funky Buddha Brewery – Floridian Hefeweizen
Funky Buddha Brewery – Nib Smuggler
Direct audio: MP3
Subscribe:
iTunes: Audio / Video
RSS: Audio / Video
Google Play Music
Stitcher
YouTube (Videos)
Support the show:
Patreon
PayPal
4B Social Media:
Facebook
Twitter
Instagram
tumblr
Flickr
Snapchat
Email 4B: [email protected]
4B Theme Song: The Sleeping Sea King