First Chifa Beer Dinner of 2011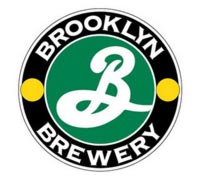 Iron Chef Jose Garces + Brewer Garrett Oliver + Chocolate = First Chifa Beer Dinner of 2011
Philadelphia, PA – On Thursday, January 20, 2011, at 7 p.m., superstar Chef Jose Garces and brewing legend Garrett Oliver of Brooklyn Brewery will come together to host the latest in the ongoing series of Craft Beer Dinners at Chifa.
The dinner will feature six courses of Chef Garces' inspired Latin-Asian cuisine paired with Oliver's award-winning beers – and in a special twist, each course will feature a chocolate component, reminiscent of Chef Garces' work as one of Food Network's Iron Chefs.  The cost will be $85 per person, excluding tax and gratuity; and reservations are required.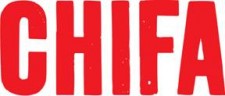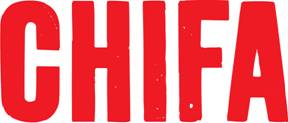 "I'm thrilled to work with Garrett for this event, and I hope guests will think of this as a very special night to remember," says Chef Garces.
The exquisite menu created by Chef Garces and Chef de Cuisine Natalie Natalie Maronski will include:
Hiramasa with white chocolate, peach, orange and lemon verbena, paired with Brooklyn Sorachi Ace, a cracklingly dry, hoppy, unfiltered golden farmhouse ale in the tradition of classic saisons made entirely with now-rare Sorachi Ace hops grown by a single farm in Oregon;
Buffalo Tartare with cacao nibs, roasted baby beets, goat cheese and beet chip, paired with Brooklyn Local 2, a 100% bottle fermented beer with marvelous dry complexity from the combination of European malt and hops, Belgian dark sugar and raw wildflower honey from a New York family farm;
Quail with chorizo, harissa mustard, potato and chanterelle escabeche and dark chocolate demi, paired with Brooklyn East India Pale Ale, a deep golden beer brewed from British malts that is dry hopped for a bright aroma of hops, lemongrass, pine and citrus fruit;
Pork Ribs with chocolate barbecue sauce and gingered fennel-orange slaw, paired with Brooklyn Dark Matter, a robust brown ale aged for four months in bourbon and rye whiskey barrels with caramel and chocolate flavors heightened by vanilla-like oak notes;
Chocolate-Crusted Venison with red chili tamale, mole and macerated figs, paired with Brooklyn Black Chocolate Stout 2003, an award-winning version of Imperial stout with deep, dark chocolate flavor;
Beer-Brushed Pound Cake with malted milk chocolate ice cream, chocolate-coated frozen baby bananas and waffle cone tuile, paired with Brooklyn Black Ops 2009, a robust stout that is aged for four months in bourbon barrels and re-fermented in the bottle with Champagne yeast for intense coffee and chocolate flavors.
"After the fantastic beer dinner we did last year at Amada, I'm so excited to be working with Chef Garces again.  Chifa is one of my favorite Philadelphia restaurants, and I've sent a lot of friends there.  I'm sure we're going to have a great dinner," says Oliver.
Brooklyn Brewery is one of America's most exciting breweries.  Founder Steve Hindy began brewing in upstate New York in 1988 and is now the proprietor of the first successful commercial brewery in New York City since Schaefer & Rheingold closed their doors in 1976.  Brewmaster Garrett Oliver joined the team in 1994; since then, his beers have accumulated a host of national and international medals and his book, The Brewmaster's Table, has become a favorite among beer connoisseurs and food enthusiasts alike.
Since March 2010, Chef Jose Garces has invited regional breweries to pair their brews alongside Chifa's Latin-Asian cuisine.  Invited breweries have included Victory Brewing Company, Flying Fish Brewing Company, Dogfish Head, Iron Hill, Stoudt's Brewing Company, Sly Fox Brewery, Yards Brewing Company and Weyerbacher Brewing Company.
Chifa is open for dinner seven days a week beginning at 5 p.m.; dinner is served until 10 p.m. Sunday through Thursday and until 12 midnight on Friday and Saturday.  Lunch is served from 11:30 a.m. until 2:30 p.m., Monday through Saturday.  For more information about their upcoming beer dinners, or to make a reservation, please visit www.chifarestaurant.com, or call (215) 925-5555.