4th Annual Ballpark Beer Fest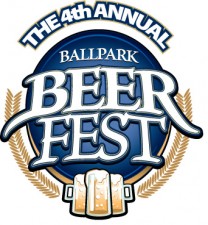 Bryan-College Station, TX –  The Fourth Annual Ballpark Beerfest, brought to you by O'Bannon's Taphouse, is quickly approaching.
Although the Brazos Valley Bombers baseball season is four months away, the fun is already beginning at Brazos Valley Bank Ballpark on March 5th from 12-10 pm. After making a big splash last year with over 3,400 in attendance for the festival, the Bombers organization is at it again with even more FUN planned for this years event in March.
Guests of the ballpark can expect a day filled with fun and entertainment as attendees will be invited to experience live music, sample over 200 beers and 50 wines, participate in the annual fajita cook-off and take part in a ton of games and entertainment. Guests will have the opportunity to taste Ales, Lagers, Pilsners and much more from nearly 20 countries around the world.
Admission, as always, is FREE for this event! In addition, the crowd will be able to enjoy the tunes of several different bands, including a headline performance from a nationally recognized Journey Tribute Band known as "The Frontiers". The cook-off will feature restaurants from the Bryan/College Station area looking to showcase their tasty spin on fajitas for the chance to go home with a cash prize and the coveted first place trophy. "We are expecting a big crowd this year as the festival generated a ton of interest last year. You won't want to miss the Journey Tribute Band, these guys are the real deal," said Bombers General Manager Chris Clark.
The popular VIP Passes are on sale now and can be purchased online at www.ballparkbeerfest.com. The VIP Pass includes six food tickets, 10 beer tastings, a front of the line pass, a commemorative Beerfest Mug, exclusive Party Deck access and early admission, all for only $35. A complete list of the beers, driving directions and information on the bands will also be available as the event draws near at www.ballparkbeerfest.com or call 979.779.PLAY for more details.