Sierra Nevada Meet the Brewer Dinner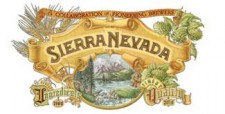 Sierra Nevada Meet the Brewer Dinner with Steve Grossman
Tuesday, June 8th 6PM
Santa Monica, CA – Library Alehouse is highlighting Sierra Nevada during the month of June, and will be hosting a dinner on June 8th with Steve Grossman, brewery ambassador, and brother to Ken Grossman, owner/ founder of Sierra Nevada. Attendees will be treated to a three course dinner paired with Sierra Nevada's beers while being entertained by stories of the old days in the craft brewing industry.
In addition the dinner will mark the launch of Library Alehouse's own beer made during the visit to Beer Camp in Chico. The Nautilus Pilsner is named after the first submarine ever to fire a torpedo as a nod to the first lager to ever go through Sierra Nevada's trademarked torpedoing process. It is a Czech-style or Bohemian pilsner with light biscuit like malt tones and floral and fruity hop character.
The menu will be as follows:
Sierra Nevada Summerfest
(palate wetter)
Fried Calamari
Nautilus Pilsner
Jerk Chicken
Southern Hemisphere Hop Harvest
Mocha Torte
Ken and Fritz 30th Anniversary Ale
Tickets available here – $35.00 + 18% gratuity = $43.10
In addition, on June 29th the Library Alehouse will be supporting Ocean Park Volleyball with 15% of that days sales, as well as running a pint night for Sierra Nevada's Summerfest. The first pint will be $6, and you take home your Sierra Nevada logo glass, and pints thereafter are only $4. Come out in support a local non-profit!