Philly Beer Week – Dock Street Brewery Events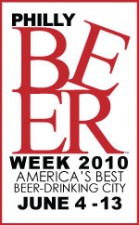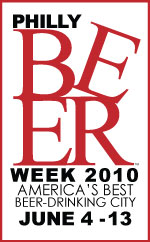 It's time for Philly Beer Week and time to celebrate all things beer- beer cocktails, beer and music, beer and running, the 'broads' of the beer industry… the list goes on. We're even 'pimping' ourselves out with Dock Street 'Pimp My Rye'-a souped up, high octane version of our Rye IPA. We're not stopping there. We are also going to teach a thing or two about beer at First Friday @ Chemical Heritage and our Beer Seminar & Tasting with Ben Potts @ Dock Street.

Also in the line-up, Dock Street & Metropolitan Bakery Beer Bread Collaboration
**Beer & Bread- Intimately Related – 'Man Full of Trouble Bread & Popcorn**
Our top pick's for the week- Dock Street Annual Music Fest, Beer Seminar & Tasting with Brewer Ben Potts, Man Full of Trouble Bread and Popcorn
We hope you'll join us in our festivities!
**Dock Street Annual Music Fest- Sunday June 13th
Set to begin right after the race…. 2-6pm
Where? Dock Street Brewery
We're having a good old fashion block party (well, sort of). Live music, outdoor grills, and of course fresh and RE-freshing beer. We'll be grilling and chilling to the sounds of Grandchildren, Chasing Arethusa, Among Criminals and more! Join us as we cap off an incredible and hop-filled week of beer folly!
**Beer Tasting Seminar with Brewer Ben Potts in the Brewery- Monday June 7th
6:00-8:00pm
Where? Dock Street Brewery
Take a trip to beer universe with Brewmaster Ben Potts! Sample and appreciate beers from every range of color and flavor, hop type and yeast-derived flavors.
LIMITED SEATING! 2 Hour tasting with a delicious scope of hor d'ouerves plated on Dock Street/ Metropolitan Bakery Collaboration 'Man Full of Trouble Dock Street Porter Bread' and paired with 'Man Full of Trouble Dock Street Porter Popcorn'.
Tickets only $25. Email [email protected] or call 215.726.2337
**Dock Street Beer Cocktail Competition @ Smokin' Betty's- Sunday June 6th
2:00-5:00pm
Where? Smokin Betty's
Philly's best bartenders compete to see who can make the most delicious beer cocktail with some of Dock Street's finest ales. All you can eat, all you can drink!
$25- purchase tickets at smokinbettys.com or call 215.922.6500
**Broads & Brews- Tuesday June 8th
6:00-8:00pm
Where? Smokin Betty's
A celebration of women in the beer industry with local female brewers & owners. Includes, YOU, the beer fans! Breweries featured- Dock Street, Stoudt's, Flying Fish and Philly Brewing Co. All you can eat, all you can drink of breweries involved!
Cost: $25- purchase tickets through Smokin' Betty's or call 215.922.6500
**First Friday at Chemical Heritage Foundation: Vital Ingredients, Friday June 4th
5:00-8:00pm
Where? Chemical Heritage Foundation
In 1516 the German Purity Law set a standard for brewers that remains to this day, except for one detail. The law listed permissible beer ingredients as barley malt, hops and water. What about yeast?
CHF fellow John Ceccatti will explain how a 19 th century scientific battle uncovered the role of yeast in beer- and the role bacteria plays in disease. Dock Street Brewing Company will provide tasty, yeast-enabled samples, have a brewer onsite to answer questions about methods and malts.
http://www.chemheritage.org
**Firkin of Barrel Aged Bubbly Wit @ Dock Street- Wednesday, June 9th
ALL DAY
Where? Dock Street Brewery
Aged in brandy barrels for over 4 months and counting. Making a special appearance for Philly Beer Week so don't miss it. Come out and indulge!
Meet the Brewers with a Firkin of Pimp My Rye!- Thursday June 10th
6:00-8:00pm
Location : Dock Street
Description: Meet Rosemarie Certo, Head Brewer Ben Potts, Assistant Brewer Justin Quinlan and the 'Women Full of Trouble'- Renata and Marilyn- in the brewery and rouse your senses by comparing our classic Rye IPA with our Pimp My Rye from the firkin. Snacks and samples of Rye and Pimp My Rye.
**Pimp My Rye, Pimp Yourself- Friday June 11th
8:00pm
Where? The Head House
Enjoy a 'pimped out' firkin of our Rye IPA and other great Dock Street beers. Don your most ostentatious wardrobe and/or bling to compete for beer prizes including a very special beer extravaganza for you and some friends!
FREE ENTRY, RSVP required-  The Head House ( www.headhousephilly.com )
Dock Street & Brew Lounge's 'Amazing Philly Beer Race'- Sunday June 13th
12:00-2:00pm
Where? Starting in CC, ending at Dock Street
The 3rd Annual Philly Beer Run returns to Dock Street. Run begins at City Hall with four "challenges" scattered across the city. Don't worry, the challenges are not too challenging but you will earn points for completing the tasks and for returning back to Dock Street. All totaled, the running will fall between 6-7 miles with stops for the challenges included along the way. Once back at Dock Street, points will be tallied and prizes will be awarded based upon total points earned!
For more details and to RSVP (required!),
contact [email protected]
Beers on Broad- Saturday June 5th
1:00-5:00pm
Where? downtown Kennett Square
A fundraising event for Historic Kennett Square. Hand-crafted beer from local brewers, food from local restaurants and live music by local bands.
KingPin- Saturday June 5th
3:00pm to ?
Where? Standard Tap
Watch as ten of your favorite breweries compete to kick their pin first and be titled this year's King Pin! Dock Street's contender: Saison DuPotts
Local Casks for Local Firefighters- Tuesday June 8th
6:00-8:00pm
Where? TJ's- Paoli
Meet and Greet with all proceeds benefiting Paoli Firefighters featuring a firkin of Pimp My Rye.
Happy Hour with Dock Street @ Cooper's- Wednesday June 9th
5:00-7:00pm
Where? Cooper's Manayunk
Meet the brewer, learn what makes this West Philly brewery one of the top micro brews! Plus lots of food and great people!
Dock Street Sponsored Quizzo @ Doobies- Sunday June 6th
8:00-10:00pm
Where? Doobies
All things beer! 1st prize- Dock Street Growler, 2nd prize- $20 gift certificate to Doobies!
Best of the Burbs- Thursday June 3rd
6:00-11:00pm
Where? Iron Abbey
Brian O'Reilly tapping a firkin at 6pm. Keep the pint night, $3.50 refills.
Opening Tap- Friday June 4th
7:30 pm
Where? Independence Visitor Center
Global Beer Expo- Saturday June 5th
12:00-3:00 & 3:00-7:00
Where? Simeone Automotive Museum
20th Annual Jackson Tutored Tastings w/ Randy Mosher- Saturday June 12th
12:00-3:00 & 4:00-7:00 & 8:00-11:00pm
Where? The Head House
One hour tutored tastings followed by open tastings with over 50 beers. Featuring Dock Street Pimp My Rye.
Dock Street Beers Around Town
Firkin of Rye IPA
Where? Johnny Brendas
Check back to the site for more details.
Pimp My Rye
Where? Baggataway Tavern
Check back to the site for more details.