Magic Hat Mardi Gras Parade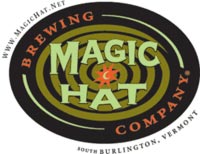 The Magic Hat Mardi Gras Parade begins at 3:00pm on Saturday right in downtown Burlington, in the Church Street Marketplace!
Come down early and partake in all of the festivities that lead up to the grand parade!  Pull up a barstool at your favorite (new or old) watering hole, as there are plenty to choose from, and imbibe on one of your favorite Magic Hat ales! Stop by the Magic Hat Photo Booth and get your memories immortalized on film! Don't forget to visit the Women's Rape Crisis Center table to pick up your beads, hats, and masks to benefit their cause!
The highlight of the weekend, of course, is the parade, an eclectic pageant of over 30 floats that wind their way through the streets tossing beads, moon pies, candy, and trinkets to the waiting crowds. These works of moveable art form a musical collage of sight and sound that's one of Vermont's most inspired traditions!
Requirements for fun are simply a warm jacket, warmer boots, a smile and a willingness to shake off the webs of winter and have a good time! This is a family-oriented event, so please be considerate and kind.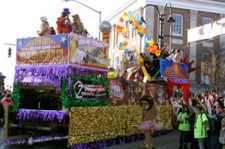 Check out music post parade:
DJ CRE8                                   1pm-7pm
Chin Chin                                   7pm-10pm
DJ A-Dog                                  10pm-2am
Trinity                                         11am-3pm
Dan Parks & The Blame          4pm-8pm
The Comittments                      10pm-2am
Parima

DJ Skinny-T                              3pm-till…
Freak Show                              5pm-till…
DJ Skinny-T                              3pm-till…
DJ & Dance                              9pm-2am
DJ & Dance                              9pm-2am
WEST
Wagon
Los Blancos
In This Century
Old Silver Band