JG Domestic To Host A Fish Fry With Bell's Brewery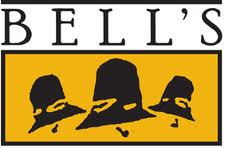 Philadelphia, PA – On Saturday, August 25 beginning at 6:30 p.m., JG Domestic, the acclaimed restaurant and bar that celebrates American ingredients, will serve a fun, down-home Fish Fry with beer pairings from Michigan's Bell's Brewery. For $55 per person, plus tax and gratuity, guests will enjoy a family-style spread by Chef de Cuisine Renaldo Alfonso and a fantastic selection of Bell's award-winning beers.
"A summertime fish fry is a backyard tradition – and we're elevating this comforting meal with top-notch ingredients, including fresh perch from Lake Michigan, and beers from one of that region's best craft breweries," says Chef Alfonso.
The dinner will kick off with a reception featuring House-Made Dried Pork Sausage with house mustard and sourdough baguette and Grassfields Farm Lamont Cheddar Cheese. Guests will then sit down for a meal including: JGD Fish Fry featuring Lake Michigan Perch and house tartar sauce; Sides such as assorted pickles, coleslaw and house fries; Organic Greens Salad with pickled cherries, almonds and cherry-stout vinaigrette; Beef Pasty, beef turnover pie; Parker House Rolls with whipped butter and sea salt; and Blueberry Pie with lemon meringue ice cream.
The entire meal will be paired with a variety of Bell's Brewery beers, including: Oberon Ale, fermented with Bell's signature house ale yeast mixing a spicy hop character with mildly fruity aromas; Bell's Two-Hearted Ale, defined by its intense hop aroma and malt balance; Amber Ale, with a mixture of toasted grain and light caramel notes and a range of floral, citrus and herbal hop notes, capped by a clean bitterness; Porter, which emphasizes the darker, roasted aspects of malt with hints of dark chocolate and freshly roasted coffee; and Oracle Double IPA, a West Coast-style double India pale ale with an aromatic punch of dry-hop intensity and aggressive bitterness.
Bell's Brewery was founded in 1985 and has since grown into a regional craft brewery that employs more than 165 people over an 18 state area, in addition to Puerto Rico and Washington, DC. They brew more than 20 beers for distribution, as well as a wealth of other small-batch beers served at their pub in Kalamazoo, The Eccentric Cafe. For more information, please visit www.bellsbeers.com.

Since opening in late 2010, JG Domestic has garnered incredible reviews. The Philadelphia Inquirer awarded them a coveted "Three Bells: Excellent" review, noting that "having a meal at JG Domestic is to be reminded of the deep stores of untapped culinary horsepower that still drive Garces…the service is friendly yet refined." Reviewer Craig LaBan had especially kind words for the ever-changing menu: "This kitchen is flexing its muscle through vivid seasonal flavors drawn from across the land, and, as a result, more spontaneity than most any other Garces restaurant…the only physical threshold really being tested at JG Domestic will be your ability to stop eating." The New York Times highlighted JG Domestic, praising their burger as "a beefy dream" and calling their mushroom and cheese flatbread, also available during happy hour, "a gloriously refined, grease-free hangover remedy."
For more information, or to make a reservation, please call (215) 222-2363, visit www.jgdomestic.com – @JGDomesticPHL – Facebook