Congregation Ale House 2nd Trilogy Event With Epic Brewing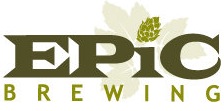 Salt Lake City, UT – Congregation Ale House, with Chapters in Pasadena, Azusa, and Long Beach, has invited Epic Brewing to participate in its 2nd Trilogy event (one featured brewery back to back to back at all 3 locations) on Saturday, August 11th.
Epic Brewing co-founder Dave Cole, along with national sales manager, Michael Malachowski, will travel to each Chapter to showcase a full line of Epic brews on tap. The event will begin at the Azusa Chapter at 12pm, followed by the Pasadena Chapter at 4pm, and will conclude at the Long Beach Chapter at 8pm. An additional Epic tap will be added at each stop, 21 brews in total, and a different Firkin (special cask conditioned beer) will be available at each location. Beers will range from Epic's Spiral Jetty IPA, to the unique, Smoked and Oaked and Utah Sage Saison, Belgian-style ales. The Series will also launch the national premiere of Epic's Brainless® Belgian Nitro and give participants the rare opportunity to sample the Big Bad Baptist Imperial Stout prior to its re-release this fall. In addition, drawing items will include airfare for a grand prize trip for two to Salt Lake City, UT, a tour of the Epic brewery, and two night's accommodations.
www.epicbrewing.com – @EpicBrewing – facebook
"I am stoked that Congregation Ale House has chosen Epic Brewing beers for this awesome event. It gives me a chance to drink our beers all around my hometown, and a different one at each location!" says Cole.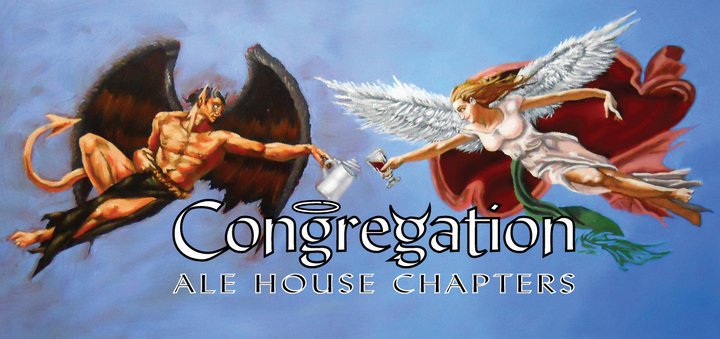 The first Freeway Series hosted David Walker of Firestone Walker Brewing Company from California, and the success of that event encouraged Congregation Ale House to seek out another top brewery for the series.
"Here at Congregation Ale House, it's beer first. We are very impressed with Epic and look forward to partnering with them in Southern California as we grow our brands," says bRother tRav.
Epic opened its doors just over two years ago and has already created a line of brews 36-strong, with more on the way. The LA County Freeway Series will attract beer enthusiasts from the entire county and areas surrounding each Chapter, highlighting the Epic experience in Southern California.
www.congregationalehouse.com – @CongregationAle – facebook