Dan's Picks for Atlantic City Beer & Music Fest THIS WEEKEND
This weekend is the famous Atlantic City Beer & Music Festival.  I'd like to give my pick of 5 breweries to check out in addition to your local favorites. Read below for all the details and a link to purchase tickets.
In alphabetical order:
Alpine Beer Company – There was a time when having Alpine at any beer fest seemed like a dream. Now it's a reality. Check out their hoppy offerings. If they have Nelson IPA on tap, try that first!
Firestone Walker – You can go wrong with any of their barrel aged beers (Sucaba, Parabola, Stickee Monkey), but don't sleep on any of their hoppy pales.
New Holland Brewing – Two words: Dragon's Milk.
Stone Brewing – Stone is sure to bring a super fresh, hoppy ale. If Enjoy By 4.20.16 IPA is on tap, that might be the star of the show.
Terrapin Beer Co. – Terrapin makes a nice variety of fresh hoppy ales and experimental stouts and Belgians.  They make something for everyone, and they are all very tasty.
(Atlantic City,NJ) – The Atlantic City Beer and Music Festival, which was recently voted as one of the Best Beer Festivals in the Country by USA Today's online reader poll, returns to the Atlantic City Convention Center for its 11th installment on April 8th – 9th! This year's "Celebration of the Suds" will debut some exciting new elements to round out this constantly evolving event. Beer enthusiasts, music aficionados and avid runners alike will be brought together to indulge in all of the things they crave during the 2016 Festival.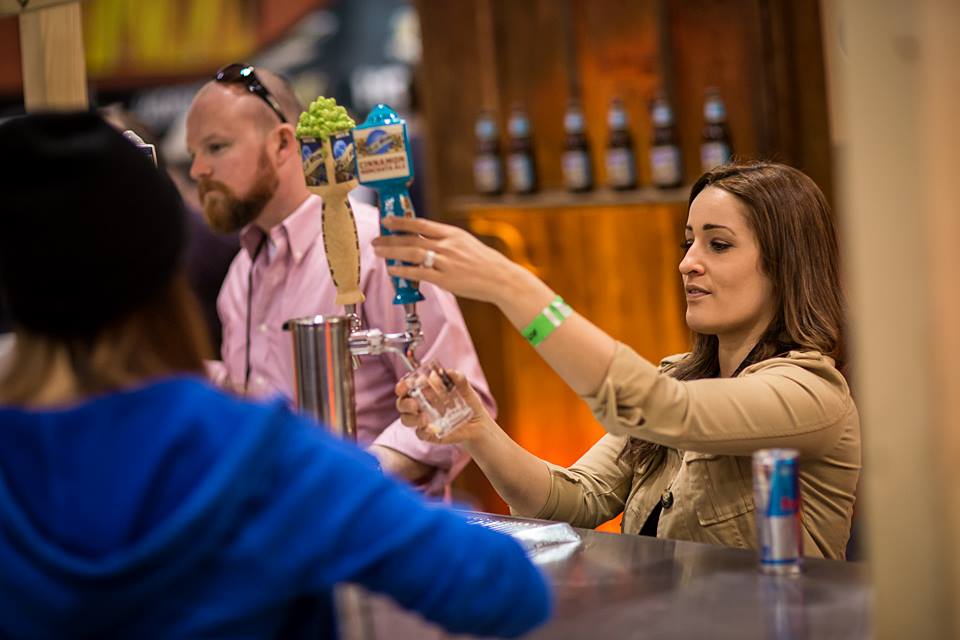 Brought to you by the lifestyle experts of Good Time Tricycle Productions, the 2016 Atlantic City Beer and Music Festival is stepping it up a notch this year in the music department, bringing in major music headliners such as Dashboard Confessional, Reel Big Fish and Manchester Orchestra. A full schedule of acts can be found at www.acbeerfest.com.
New to the roster in 2016 is the Hops Trot, a 5K with flavor, taking place on Saturday, April 9th, at 10:30 AM in conjunction with Session 2 of the Festival. This fun run will send racers around town to some of Atlantic City's favorite watering holes, ending at the Convention Center just in time for Session 2 of The Atlantic City Beer and Music Festival. Costumes are encouraged! For more information and to sign up for the inaugural Hops Trot 5K run, visit http://www.hopstrot5k.com/
Attendees in 2016 will see over 1,000 different beers from 150 breweries, from around the corner to across the country who will showcase their unique libations. The goal of The Atlantic City Beer and Music Festival is to promote and educate attendees on craft beers and the brew masters that create them. This event is the perfect opportunity for beer geeks, beer lovers and beer beginners to speak to the brains behind the brews. It is also an opportunity to discover and taste new brews and special "limited release" beers and ales.
In addition to the endless selection of beer and the superior music acts, the 2016 Atlantic City Beer and Music Festival will also feature culinary demonstrations by well-known chefs including Sammy D, Kevin Cronin from the Iron Room and Hell's Kitchen contestant Manda Palomino. Educational seminars and some "off the wall" activities, including toilet bowl races, hot wing eating contests, yoga, field goal kicks and gigantic Twister will round out the robust event schedule. Additional festival vendors will offer great food and unique beer-related apparel and goods, sure to appeal to everyone.
Tickets for the 2016 Atlantic City Beer and Music Festival are on-sale now and attendees can choose from 3 Sessions: For Festival info contact Jon Henderson – [email protected] – 609.412.9056
Session 1 Session 2 Session 3
Friday, April 8th from 8:00 pm – 12:00 am Saturday, April 9th from 12:00 pm – 4:00 pm Saturday, April 9th from 6:00 pm – 10:00 pm
Tickets are $55 in advance (fees apply) online at www.acbeerfest.com or through Ticketmaster.com and $60 at the door (if available) or $55 at Joe Canal's Discount Liquor Outlets on Fire Road in Northfield or the Black Horse Pike in Egg Harbor Township. For group sales call 609.348.7023 (no group discounts available online). Keep in mind the Festival has sold out for the last six years, so don't wait to get tickets. The Festival offers a "Designated Driver" ticket price of $20, available at the door, to further encourage attendee responsibility.
2016 Atlantic City Beer and Music Festival will offer special hotel rates to festival attendees. Go towww.acbeerfest.com and click the Information link at the top of the page for hotel options.
All attendees are urged to taste responsibly. Please know your limits and book your hotel rooms now. No one under the age of 21 will be admitted into the show. Valid photo identification must be presented.
For up to date information or inside notes follow us:
Web: www.acbeerfest.com
Facebook: https://www.facebook.com/acbeerandmusicfest Instagram: #acbeerfest or @acbeerfest
Twitter: @acbeerfest