Beer Geek Tiki Island at This Year's Firkfest in Anaheim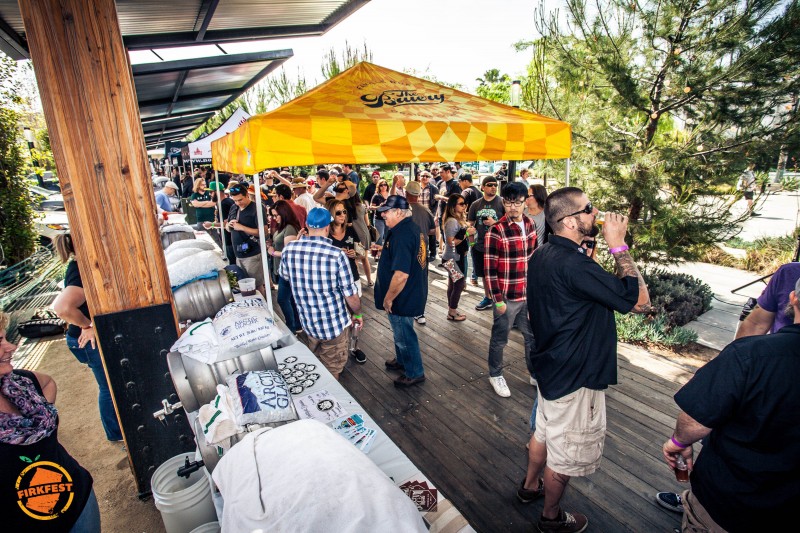 If you were to search the Yakima hop site for the word tropical, you probably wouldn't be surprised to see the word as a descriptor for over 25 hop varietals. This fact is the inspiration for this year's Firkfest (all cask) beer festival this weekend in Anaheim. The beautiful thing about a cask beer fest is every beer is created for the event, over fifty casks in total will be tapped at the three-time sellout event, this year focusing on tropical vibes and Tiki-cocktail inspired beers.
The event supports the Orange County Brewer's Guild, which is set to have OC Beer Week late May of 2017.
The beer list is live and boasts a good mix of traditional real ales, tropical fruit and coconut additions, various POG concoctions, and extreme ingredients like Kahlua smoked pork and fennel fronds.  Food is extra, and is hand-picked for the event from local beer and foodie spots HATCH, The Iron Press, Salt & Ash, and Adya – Fresh Indian Flavors.
Discount code 'boozeblog' knocks ten dollars off of the ticket price, so don't wait as the event sells out!
Saturday, March 11, 2017 // 400 S. Anaheim Blvd, Farmers Park, Anaheim Packing District // firkfest.com